DIY enthusiasts are spoiled for choice when it comes to patio roof covers. Advancements in manufacturing techniques have seen the development of high-quality insulated roofing panels, either clear or tinted acrylic sheeting, aluminium-coloured roof boards, polycarbonate patio roofing and bronze-tinted boarding.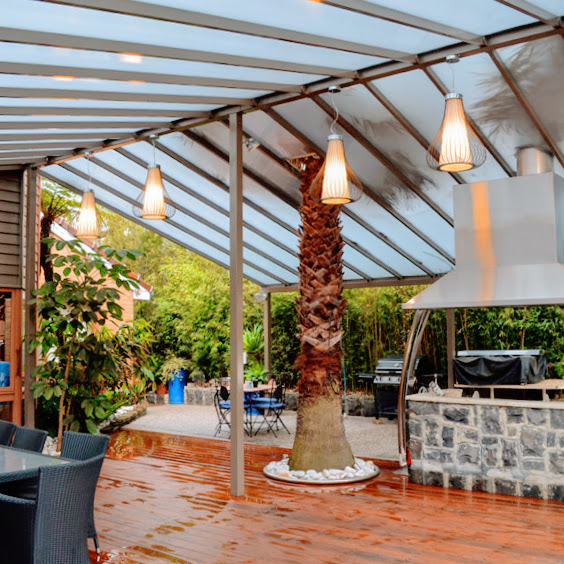 Here, at a glance, are the features offered by the different patio roof covers.
Polycarbonate patio roofing reduces the build-up of heat against the harsh UV rays transmitted throughout the summer months. Polycarbonate patio roofing is one of the most durable and weather-resistant building products available on the market today. These qualities make it the perfect selection to protect outdoor patio furniture from fading and other weather-related damage.
Acrylic awnings and canopies are durable and aesthetically appealing. These are available in clear or bronze-tinted Acrylic. DIY enthusiasts can also opt for aluminium-coloured acrylic boards or clear or bronze-tinted polycarbonate. Clear Acrylic allows natural light to enter the outdoor living space and protects against damaging ultraviolet rays. Fixed acrylic canopies are made from high-quality materials and will not discolour over time.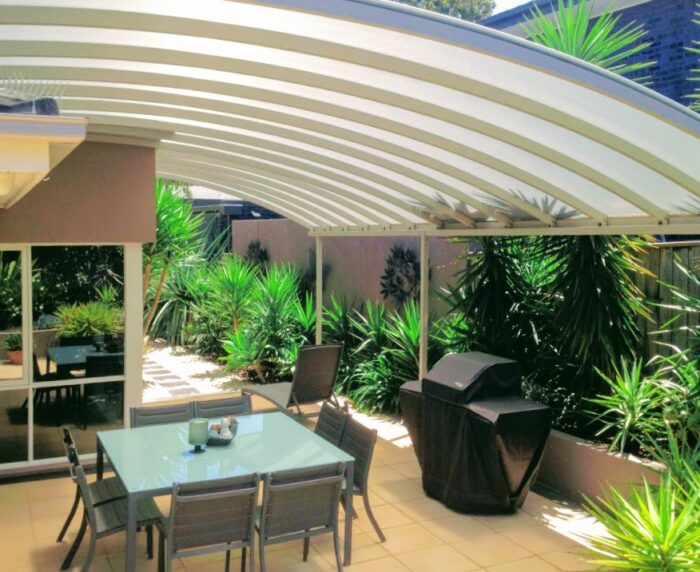 Polycarbonate patio roofing is also UV-resistant while allowing natural light to filter through. These are relatively easy to install for those preferring a DIY project.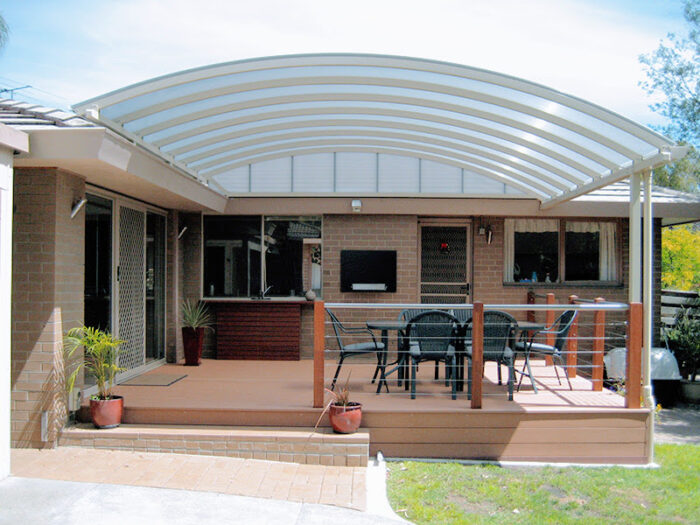 High-quality insulated roofing panels are another ideal roofing solution for the South African climate. These insulated roofing panels are aesthetically pleasing and are available in a variety of colours. They are durable and cost-efficient. Insulated panels with integrated roofing sheets are time-saving because they are quick and relatively easy to install. Insulated panels with integrated roofing sheets are extremely durable, offering a 10-year manufacturer's warranty.
Awning Warehouse / Reboss Awnings Product Page| – Acrylic and Polycarbonate Awnings