Koala Kare wants to help businesses with Koala products be kept in good working order. Regular maintenance helps keep childcare products safe and secure for the littlest patrons.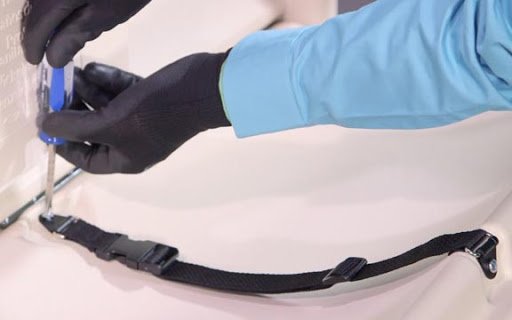 First, it's important to understand that properly maintaining your Koala Kare child accommodation products requires daily cleaning and inspection. Maintenance is an ongoing process, so you'll need to inspect your products regularly to be aware of any issues. Keeping your Koala Kare products well maintained ensures that families who visit your establishment understand that your business cares about the needs of parents with children.
Cleanliness keeps families coming back
Making sure your establishment's products are clean and hygienic is also important for keeping your Koala Kare products in good shape. This includes cleaning all surfaces – such as high chair seats and baby changing station bed surfaces – with a disinfectant and making sure accessories like sanitary bed liners in the baby changing stations are well-stocked.
To help you keep your Koala products in good working order, we provide replacement parts for our products. Be sure to regularly check replaceable parts, including shocks and straps, to make sure that they're functioning properly. Then, use our instructional videos, maintenance guides and checklists when you need to replace any parts.
By performing regular maintenance checks on your Koala Kare products and purchasing replacement parts when needed, you can ensure they will remain in good working order for the children who visit your establishment and meet your needs for many years to come.
Here are some resources that help simplify the maintenance process:
To get a quote, please fill in the form below: