Floor finishes are liquid applied coverings that dry rock hard. The purpose of the floor finishes is to protect and extend the life of the floor. The finish leaves an attractive appearance and slip-resistant surface. In this post we look at "How to apply floor finishes", the brands with floor finish products and "How to choose" the right floor finish.
How to apply floor finishes
Begin applying an even coat of finish around the perimeter of the room. With a mop using a side to side (figure eight) movement, ensuring to dip the mop in the pan ever so often so that the coating doesn't dry out. When applying the finish to the floor area, overlap the strokes.
Cemcrete Cretecote
Cemcrete CreteCote is a coloured, thin-film cement-based floor covering which is versatile and durable. It is a two coat system which produces a 1.6mm smooth decorative finish ideal for internal domestic renovations.
Africote Gleamcote – For Interiors
Africote's Gleamcote is a self-levelling 3-6 mm layer epoxy-based, solvent-free, two-part epoxy system, designed to give a hygienic seamless floor with excellent chemical resistance, achieving a durable and hard-wearing surface, when applied for domestic or industrial use, such as breweries, food preparation kitchens, supermarket floors, workshop floors, airline hanger floors and industrial warehousing etc… For internal use only. Exposure to direct sunlight will cause yellowing, chaulking and deterioration over time. Use special walk-off mats at the entrance to these floors to prevent dust and grit transfer in commercial or domestic applications.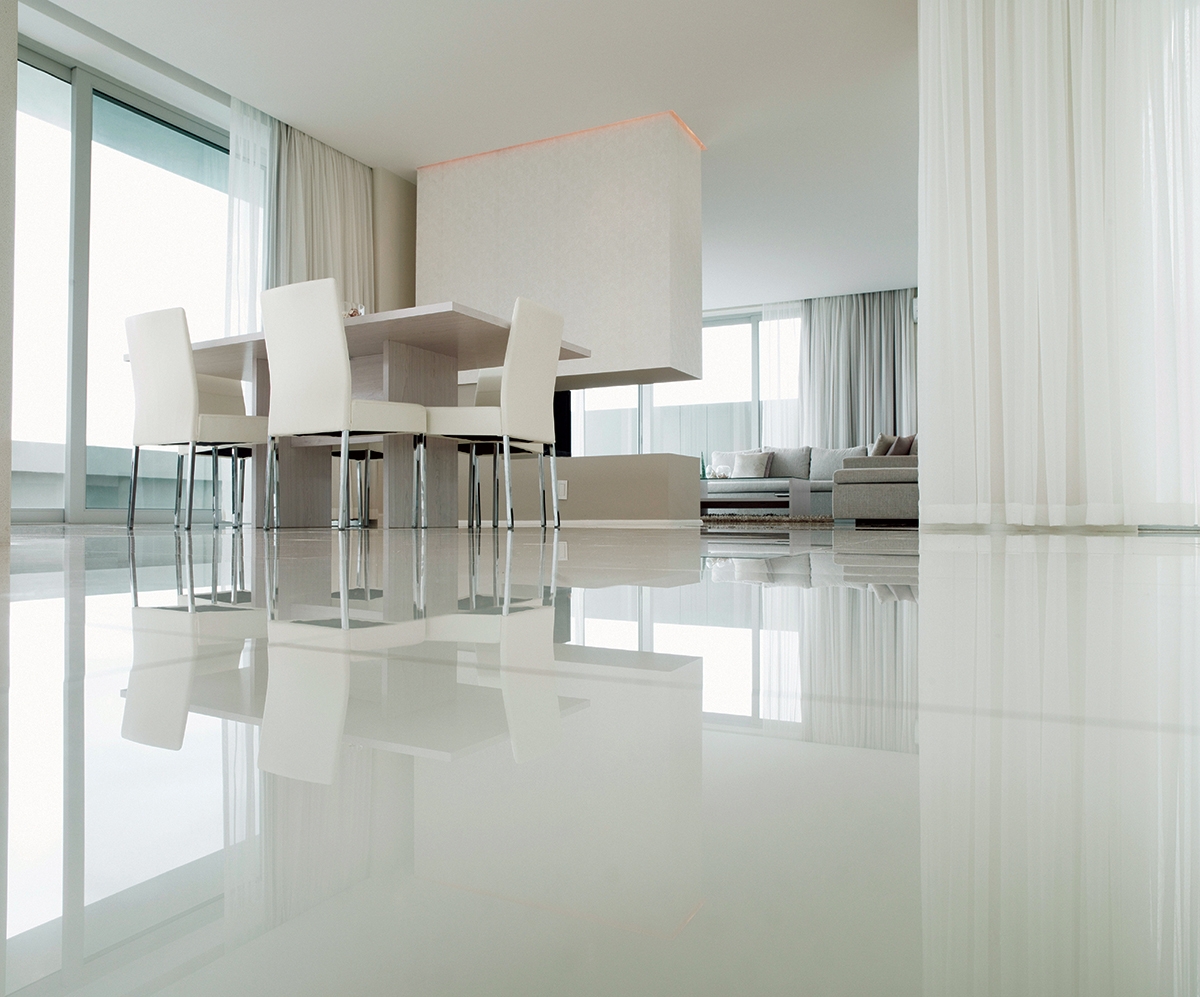 Alchimica Over Tile System
HYPERDESMO®-T is a one-component high solid, polyurethane fluid, which cures with the humidity in the atmosphere. It produces an elastic, highly durable, highly hydrophobic membrane with excellent UV resistance. Being aliphatic, it does not yellow/discolour when exposed to sunlight.
It is based on pure elastomeric, hydrophobic, aliphatic polyurethane resin, which results in excellent mechanical, chemical, thermal, UV and natural element resistance properties.
Apply with a roller in one or two coats. Minimum total consumption: 0.2-1.0 kg/m2. Although HYPERDESMO®-T looks coloured, especially when it is in large containers, it is stressed that the end result is, indeed, transparent.
CHRYSO Finisafe
Finisafe is a concrete finishing aid for industrial flooring. It lubricates the concrete surface for a faster, easier and better finish. It can also save your concrete if it dries too quickly.
Sika ComfortFloor
Sika ComfortFloor® is liquid applied resin flooring material and is available in bespoke colours. This modern material technology provides another new option for floor design with a smooth and seamless surface which has no flaw and looks perfect. It can be applied for your floor at home, or floors in commercial and public buildings. Sika ComfortFloor® is more than just a sleek, stylish floor. It's about how people see and respond to the cool look and the warm touch. It is odourless, solvent-free and its smooth polyurethane surface makes it anti-allergic as no dust or bacteria can stick to the surface. It's also very easy to clean and maintain, and durable enough to withstand constant wear.
TAL X-Calibur X-Tech UraFloor HT
X-Tech UraFloor HT is a heavy-duty solvent-free polyurethane flooring system which is available in both screed and self-levelling forms.
abe Construction Chemicals
a.b.e.® non-slip aggregate is aluminium oxide aggregate for hard-wearing non-slip finishes. Non-slip finishes can be applied to new and old concrete, metal and wood surface in conjunction with the appropriate epoxy or polyurethane system.
In all processes, cleanliness of the operation is important so as not to have dirt tracked or blemishes in the finish.
All finishes are to be agreed by the client by means of a sample for acceptance of a degree of texture before the main application commences.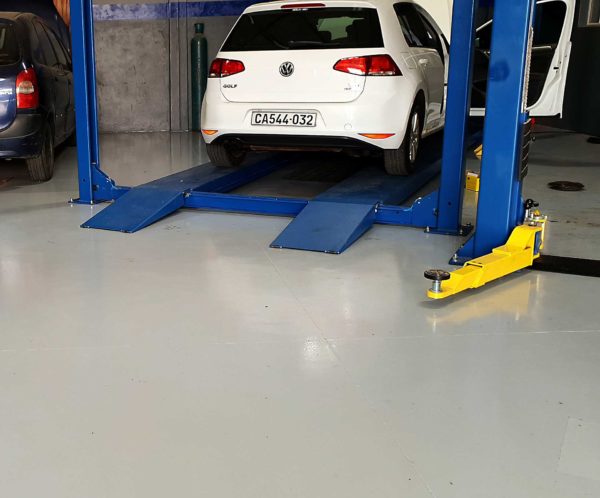 How to choose a floor finish
Decide on surface abrasion, smooth is slippery so no smooth floor finish should be used in bathrooms and kitchens
Abrasion resistance, don't use a soft floor finish in a high traffic area
Marble and wood surfaces have low abrasion surfaces
Granite and cement tiles have high abrasion resistance
Is the floor finish chemically neutral? Some floor finishes react to acids and should therefore not be used in kitchens or under urinals
For more information or for a quote on the above products, please fill in the form below:

You may also like:
TAL range includes floor finishes from cement-based to epoxy, resin and urethane floors