Ceiling fans are the most commonly used cooling appliance in homes around the world. And in the twenty-first century, Solent has a wide variety of colours, styles and finishes to choose from that will perfectly complement the different lifestyle and décor choices of almost anyone.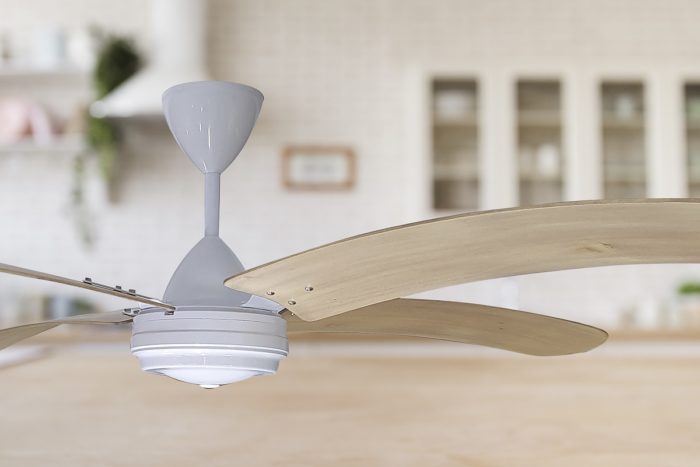 Solent is a high-quality alternative to mass retailers and their fans are overwhelmingly appealing to the bespoke customer. Every fan component is fully customizable and can be personalized to the customer's individual specifications, creating unique masterpieces. Solent offers a three-year warranty that gives you the peace of mind that you expect when you make an appliance purchase. If your Solent fan had to give you any troubles in the first three years of purchase, Solent will send out a technician to assess the fan and they will either repair or replace it free of charge! So buying a Solent fan is not just a purchase, it's an investment into your wellbeing and comfort.
Solent has a pro-active customer care division who will make sure that your queries are always answered on time and that you are assisted quickly and efficiently! You can rest assured that you will always feel cared for by the Solent Team.
Don't just take our word for it, put them to the test! Go to www.solent.co.za and be spoilt for choice with the vast range and fan choices.
At Solent, they put bespoke fans are at your fingertips!
Features to consider while buying a ceiling fan:
Energy Saving
Probably one of the most important features to keep in mind while buying a fan is that it saves you far more electricity than other cooling appliances like an air conditioner. Ceiling fans are effective and they will save you a fortune in the long run.
Class of Fans
Within the Solent range, you will find many different collections of fans, such as Whirlwind, High Breeze, High Breeze 100, Maxima, Maxima 100, Senorita and Albatross. Each range is unique and appeals to a different type of design and décor. Be sure to find the one that suits you best!
Designer & Decorative
Solent's fan options range from simple & practical to beautifully designed & extravagant. They offer optional add-on's such as light kits, remote controls and various blade styles, you definitely will be spoilt for choice.
Speed of Fans
This is an important factor to be considered. The fan should be able to be controlled at different speed levels for your personal preference and comfort. Solent fans can provide a low breeze on the 1st speed going up to a powerful breeze on the 5th speed, it all depends on your desired level of comfort. Designed with high performing & premium quality blades, Solent fans ensure a high air thrust with minimum noise pollution.