Direct-to-Metal is a paint or coating used on metal surfaces. Cemcrete's Direct-to-Metal Primer & Topcoat is a high-performance metal primer and coating all in one product. A primer is not necessary for Direct-to-Metal coatings.
This paint has anticorrosive pigments that prevent rust development. Suitable for new or weathered metal for domestic, industrial and automotive uses.
Cemcrete Direct-to-Metal Primer & Topcoat neutralises existing rust and prevents the formation of new rust. The success of the product lies in the surface preparation. Ensuring that the surface is ready to receive the Direct-to-Metal Paint is the hardest part of the process. The paint provides an attractive protective and decorative weatherproof finish. Applications include priming for industrial steel framing, farm implements, tanks, roofs, handrails, window and door frames. This product can be applied over existing rust using brush-on, roll-on or spray-on techniques.
Attractive finish, available in 5 colours. The coverage  8-10m² per litre per coat. Applied in a 2-coat application, this will help retard the deterioration of your steel structure/roof reducing the number of coats required and subsequent labour costs and time constraints.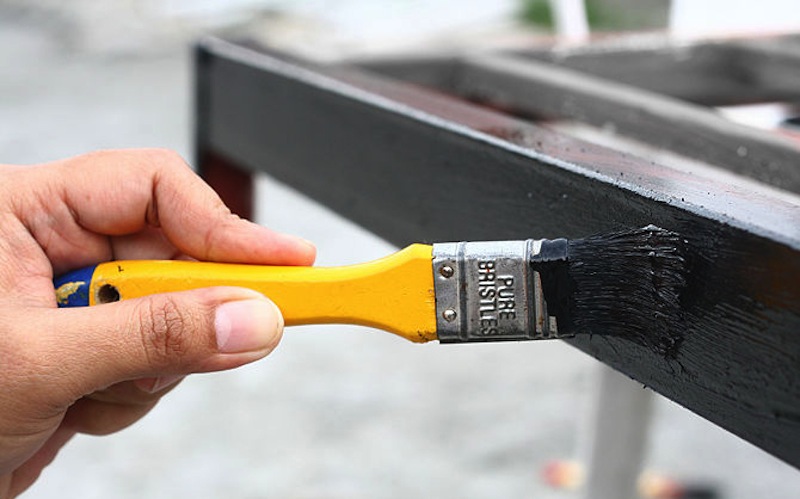 The coating is used to provide:
abrasion resistance and scratch resistance,
fire resistance and heat resistance
insulation against the flow of electric charge
sealing ability and wettability
improved physical appearance and aesthetics
corrosion resistance
resistance against general wear, erosion, pitting and cavitation
improved physical appearance and aesthetics
release or nonstick property
No more worrying about metal corrosion with Cemcrete's Direct-to-Metal.