The marble 'looks' and natural stone look-a-likes always feature but, this time with a difference.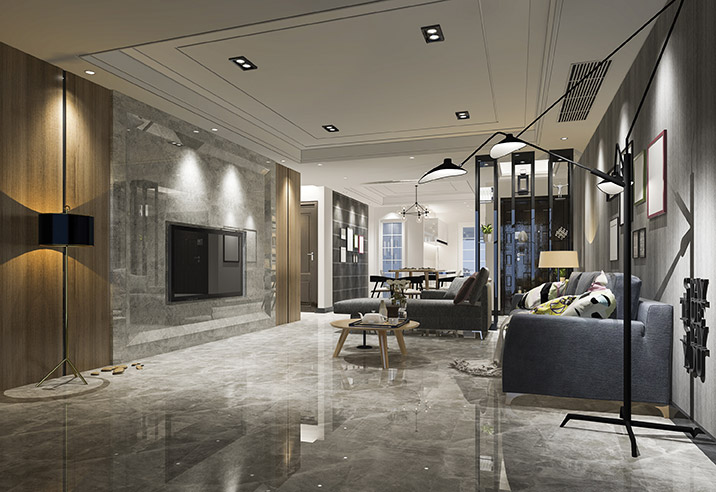 The sizes are magnificent and interesting. The most popular of these is definitely the 1.2 x 60 and 80 x 80 cm and then, two very interesting sizes introduced into our imported range is 75 x 7 and 45 x 90.
Many of the designers and public have shown great interest in these particular sizes. Another factor that has caused quite a stir in the fact that WALL TILES ARE BACK! Here everybody though that only the Americans love the 'Metro' type tile, well folks, guess what? The Metro tile is raging along in all colours. Wall tiles with sizes like 30 x 90 and textures that ripple, are exciting and certainly giving the discerning eye something to look at. The glossy textures are making everything reflective and wow!
Folks are finally becoming more daring about using bigger tiles in small bathrooms giving a clean, fresh look and, the illusion that the bathroom is bigger than it actually is.
Simplicity and soft elegance are really paving the way with the younger generations. We are finding that they are looking for simple, stylish elegance that is in warmer, softer tones that embrace all other shades and textures used in combination with their Individual look. Never, forget the ingenious 'Lappato' finish. The finish gives you the matt background with the soft twinkle of shine here and there. The finish is truly remarkable with the movement easily compared to perfect chords of music. Please come and have a look, as I cannot describe the overall beauty sufficiently.
Union Tiles, has gone on a long journey of discovery to endeavour to meet the needs of their customers. The road is never smooth but, we do try and offer a spectacular range of tiles, that will meet the needs of our customers. If we didn't have what you were looking for, chat to us we would love to have coffee with you and listen.
To get a quote, please fill in the form below: