Today we will chat about porcelain and the various textures found on Porcelain.  Just to create a bit of confusion we will refer to a full body porcelain and this does not imply a person with a full body!
PORCELAIN: Sounds simple enough, but is it? Everybody will tell you that as long as the water absorption is 0.5% or less, you have porcelain! Yes, you have porcelain but, what type of porcelain do you have?  There are different types so…
Let us start with FULL BODY porcelain.
Made with a limited number of selected materials, blended, pressed and fired at higher temperatures than you would fire ceramics, veins and grains go all the way through the tile, so aesthetically what you see on top will be through the tile.
The advantage of this – amazing technical performance.  You can use this tile in shopping centres, railway stations, and other areas exposed to heavy footfall.  There is no glaze on these tiles.
You can check to see if the tile is 'FULL BODY' by looking at the edge of the tile – does the colour run all the way through or is it just on top. In recent years ink jet technology has resulted in far more decorative full body porcelain tiles being made available to the industry.  Another incredible factor is that you will not experience fading of the colour due to outside weather conditions. Even the designs, being all the way through the tile, will not be affected by fading as a result of the weather.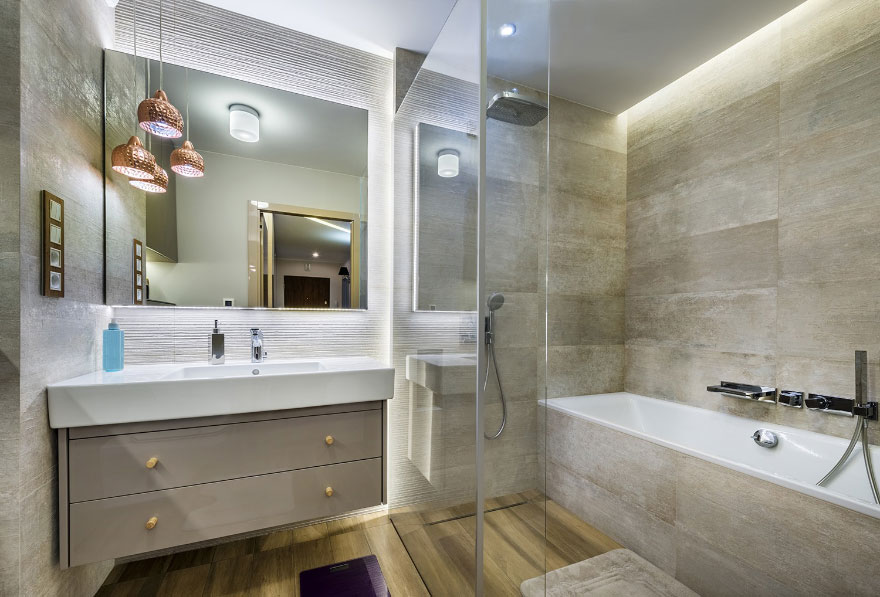 Because porcelain tiles have a lower water absorption they are in most cases frost resistant.
Lower absorption, means increased density.  The increased density also makes it more durable and better suited for usage in heavy duty areas.
So, the above deals with those applications when you need a tough, hard and durable application.   In this 'FULL BODY' range we have various textured surfaces:
STRUCTURED Texture: this would normally be a rough surface finish, ideal for use as a tile around swimming pools, ponds, and in old age homes, especially ramps and verandah's.  (The technical specification of the product will advise you whether the surface is an R10 or R11 or R 13.  The R13 you can virtually exfoliate your feet on.)
POLISHED: The polished porcelain looks and creates the 'wow' factor. The high polish helps to reflect light and, from a design perspective, can be incorporated between the matt texture porcelain as borders or feature areas.  The polished texture can, however, scratch as all highly polished textures tend to do.
MATT:  The most popular of all textures.  The matt texture is used throughout hospitals, schools, banks, municipalities, shopping centers and virtually all your public domain areas.  The tile is easy to clean and if a small chip should occur it is hardly visible due to the colour of the tile being throughout.
The reality remains though, no matter how durable or technically advanced the product is, bad labour can still destroy good tiles.
Cutting of these tiles is a greater challenge than when cutting ceramic tiles as they are so much denser and harder.  The correct blades must be used and a quick set adhesive is a priority. The colours, textures and shades available in this wonderful product are extensive.  Recently there has been a big shift to the larger format of the porcelain product and we are so very proud to have imported the latest in Italian technology regarding this.  We have sizes ranging from 30×30 – 1,6 x 80cm – 1,2m x 60cm and then…the latest, most beautiful porcelain in sizes up to 3,2m.  Yes, you had better believe it.
Well that is it for this chat.  Next time we are going to look at glazed Porcelain and one or two trends that always return.
Angela – Union Tiles