The technology of porcelain tiles is changing all the time and the aesthetic appearance of the tiles goes beyond all expectation.  There are so many varieties of porcelain that it all becomes somewhat confusing and nowadays you have the latest entry into the market – SINTERED PORCELAIN!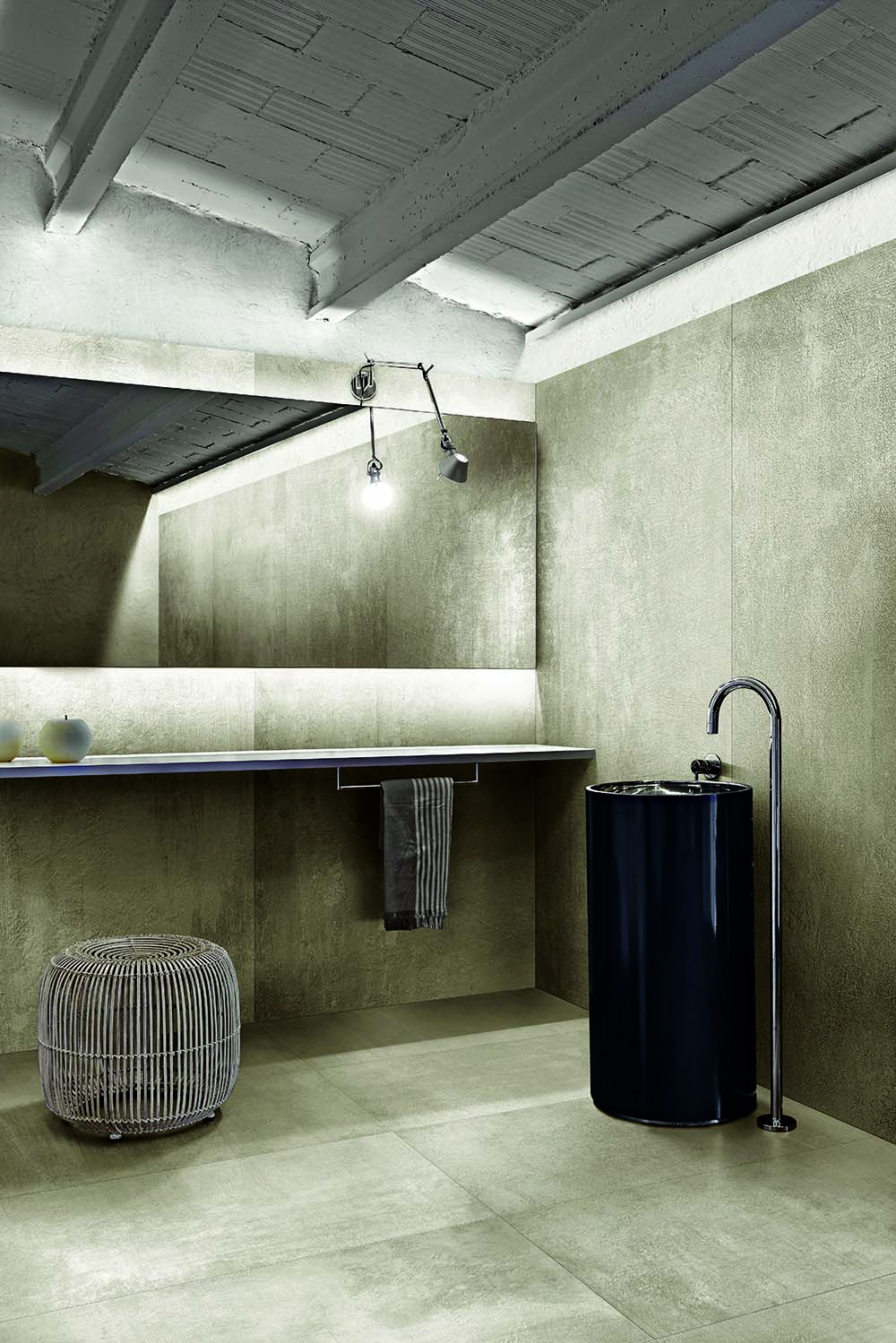 Firstly, perhaps we should look at what is sintering; it is the process of compacting and forming a solid mass of material by heat and / or pressure without melting it to the point of liquefaction.  Sintering happens naturally in mineral deposits or as a manufacturing process during which the atoms in the materials diffuse the boundaries of the particles together and creating one solid piece.    So, by definition, porcelain, ceramic and compact sintered surfaces are all sintered materials.  However, there are some major differences between these products.
Porcelain has been on the market for a long time, but in recent years due to its high-performance manufacturers have begun to scale it up to larger panel sizes. Porcelain is incredibly durable.
The durability of the product holds up well internally and externally.   Millions of dollars have been invested in this technology.  Compact sintered tiles/ sheets are here to stay and with time will probably clad most of the buildings you see around.
The sintered porcelain does not stain, scratch, etch and is not affected by UV light.  The product has a wide thermal range, making them very resistant to heat.  Some compact sintered materials are 'FULL-BODY' meaning that the colouring and patterning is all the way through.  (information supplied by author Jessica McNaughton).
Union Tiles has the most beautiful range that has come from tried and tested Italian technology – FLORIM.  This is the ultimate range of sintered porcelain, from the replicated onyx crystal to the smokey look found in some of the stormy grey marbles.  Union Tiles is so excited to show you the various formats available.  As the architect, we can send your masterpiece to the manufacturer and they will work out, manufacture and cut the material to perfection for your building, house, hospital etc.  The colour range is one that you can only dream of.  Contact us so that we can share this journey with you.