The main features of the ASSA ABLOY HS9120G are:
– Medium-sized, max. 4000 x 4000 mm
– Superior sealing to prevent internal drafts
– Modern space-saving design
– Robust galvanised steel construction
– Proven gravity drive system
– Modern safety and opening accessories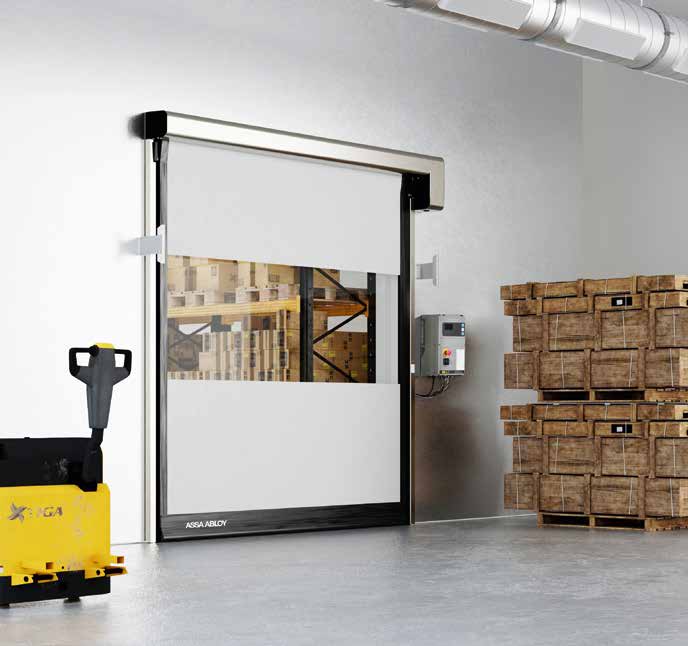 The fast opening and closing speed improves traffic flow, provides employee comfort, and saves energy. The superior sealing technology protects areas against drafts, humidity, dust and dirt.
Exceptional reliability and smooth operation are ensured by a frequency converter driven drive unit which provides fast cycle times for a more efficient traffic flow.
The reliable and versatile control unit ensures precise door set up and diagnostics. It is enclosed in a robust control box which is available in various versions. A customer friendly user interface offers easy operation and maintenance of the door.