a.b.e. – part of the Chryso Southern Africa Group – is the South African distributor of the globally-acclaimed Dowsil (before Dow Corning) range of structural glazing sealants.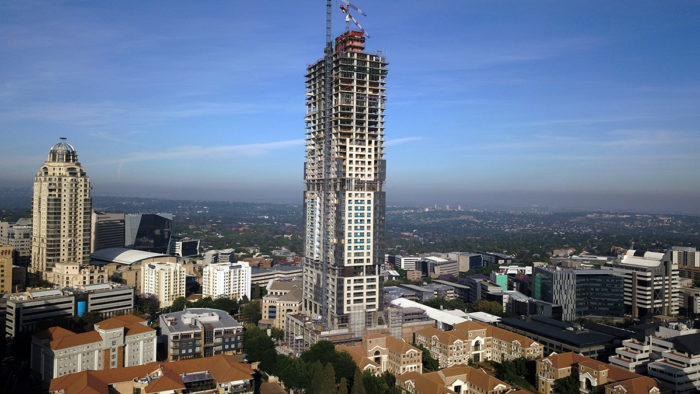 The cost-effective Panel Fix System offers a new solution for panel bonding. It is ideal for façade cladding applications and substantially expands cladding design possibilities while maintaining safety and control.
The system features Dowsil 896 Panel Fix silicone adhesive, an elastic adhesive specifically designed for non-glazed panel applications that require high durability and fast handling.
Some of the new system's benefits are:
Excellent adhesive properties to a variety of substrates such as mineral, ceramic, and mill finished aluminium;
Immediate high tack upon application;
High strength when fully cured;
Ease of application;
One-part, moisture cure, neutral, low-odour formulation;
Suitable for indoor and outdoor applications; and
Low squeeze-out that prevents excess wastage.
The Dowsil 896 Panel Fix System eliminates the need for mechanical fasteners. This means that unsightly connection and fixing points are totally hidden. Designers and developers can, therefore, select lighter, less expensive cladding options. Applicators, on the other hand, appreciate the sealant's time-saving features such as easy extrusion, and excellent compression resistance, as well as the dead load support provided by its instant strength.
Bonding can be applied either in the factory or on-site. During on-site bonding, Dowsil 896 Panel Fix system, and its 3.2mm thick glazing tape, enable the direct application of façade panels to the sub-frame without the need for temporary retainers.
This system's silicone technology also provides safety and durability through improved fire resistance compared with organics, excellent weathering, and resistance to UV radiation and ozone attack as well as temperature extremes.
Additionally, the Dowsil Panel Fix System is available through the Dowsil Quality Bond programme which combines state-of-the-art products, top quality standards, and application by Quality Bond members who benefit from specialised Dowsil support, including joint calculation assistance, adhesion testing and application training and regular quality control visits by a.b.e. Construction Chemicals technical staff.
a.b.e. previously supplied the same system for the façade cladding of the office blocks of 4 Stan Road in Sandton and 30 Jellicoe Avenue in Rosebank; and most recently played a major role in the construction of the façade of The Leonardo, Africa's tallest building in Sandton.
To get a quote, please fill in the form below:
You may like:
a.b.e. supplies 'exceptional' sealants for refurbishment of Cavendish Square Atrium