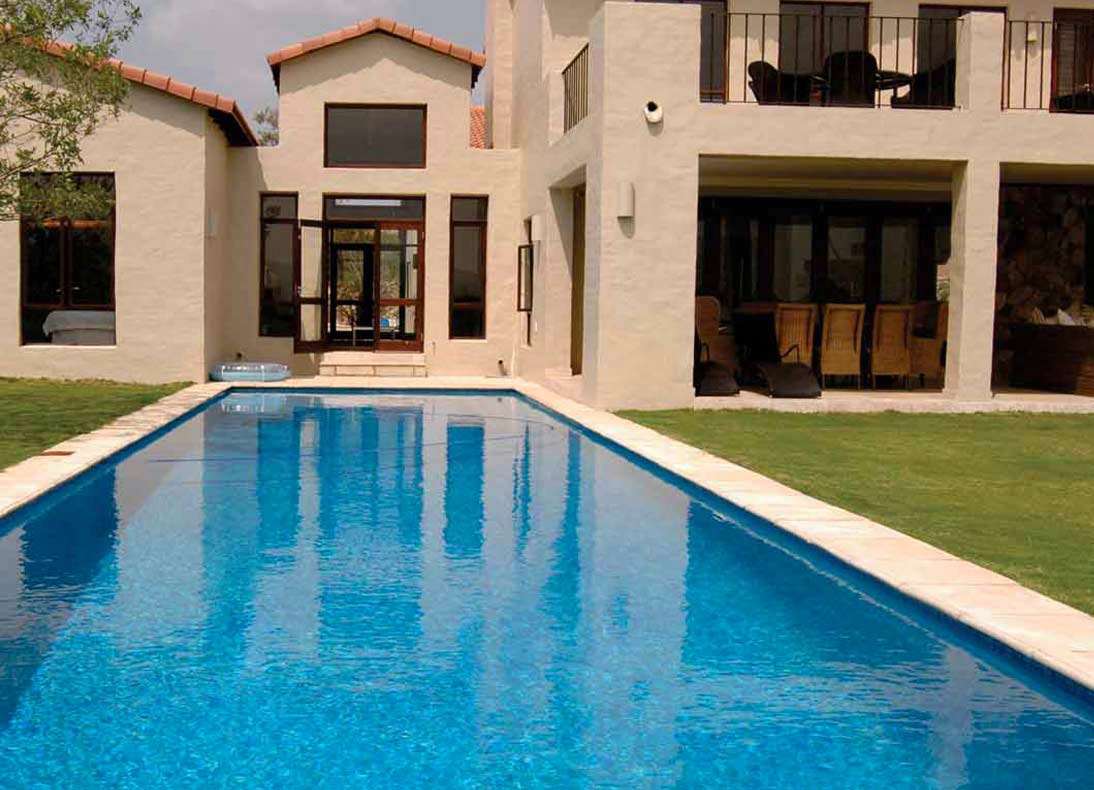 PoolCrete is a scientifically formulated mixture of white cement, white marble and special additives. It is supplied in dry powder form for mixing on-site with clean water.
Available from CemCrete it provides a 6 – 7mm thick smooth plaster which becomes a very hard and integral part of the pool structure. It is applied directly to the gunite, hand-packed concrete shell or scratch coat plaster.
PoolCrete is recommended for the interior plastering of walls and floors of swimming pools.
PoolCrete is available in standard and superior grades in a range of attractive colours – Abbotsford Green, Portland Grey, Charcoal, Sandstone, Light Royal, Silver Grey, Turquoise and Sky Blue.
All surfaces should be true in-plane, hard and slightly rough to form a mechanical key. Dirty surfaces, particularly on the floor, should be acid-washed and vigorously brushed and flushed with plenty of clean water.
In new pools, PoolCrete is applied 6mm thick with flexible rounded steel trowels. It must then be allowed to stiffen for approximately 30 minutes, depending on the weather, and re-trowelled. When almost set, final trowelling should take place. Final trowelling should be done using a damp, clean trowel. To avoid streaking, do not splash or spray water onto the surface. Commence at the deep end, which should have no standing water. All plastering must be completed in one day to avoid "dry" joints.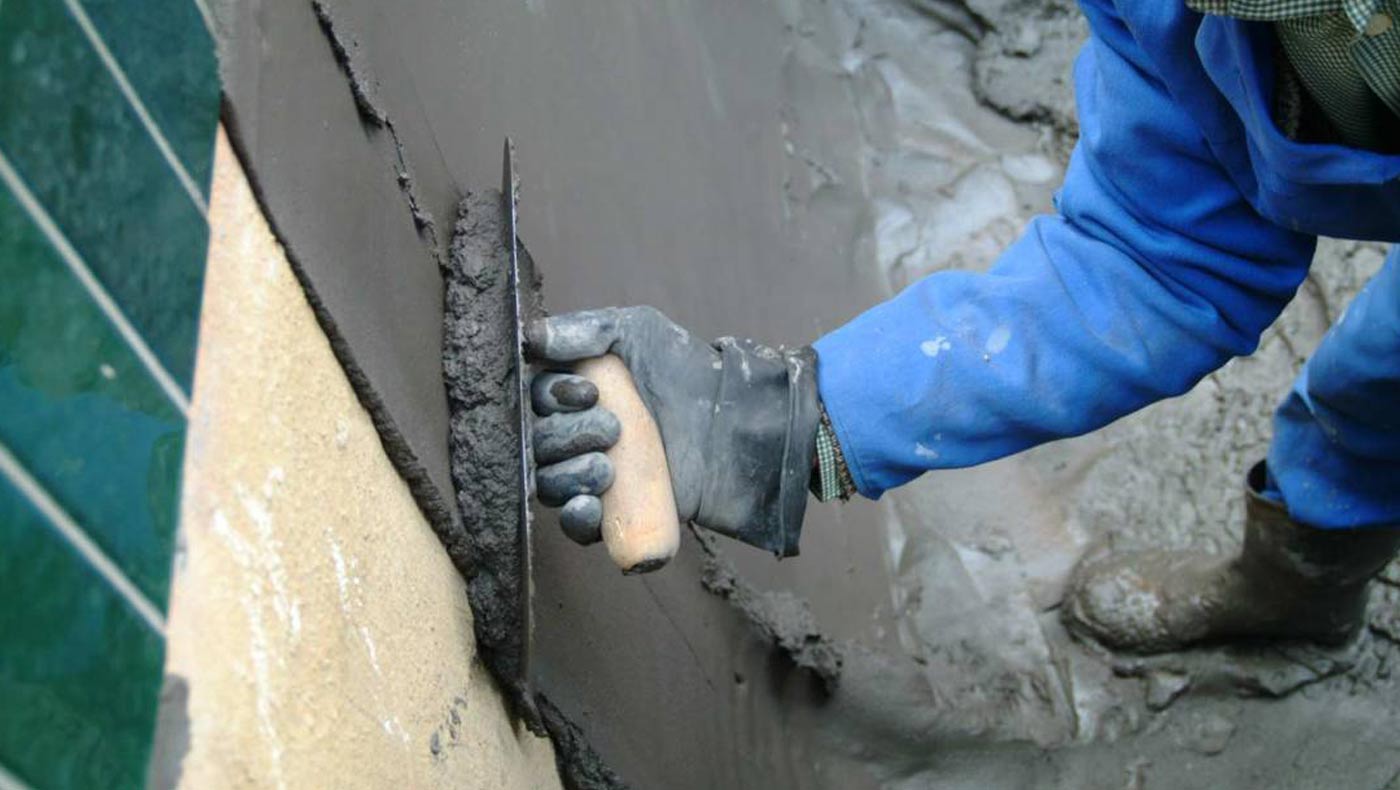 However, PoolCrete is also ideal for refurbishing old pools. 6mm of PoolCrete must be applied on top of old pool plaster. The old plaster can either be completely removed back to the cement shell or, if hard and firm, the surface can be chipped every 50mm about 6mm deep and 25mm in diameter. After chipping the entire surface should be acid-washed using a solution of 1 part hydrochloric acid and 3 parts water followed by a vigorous wire brushing and flushing with clean water. When the surface has been prepared, a slush coat comprising PoolCrete Primer in a solution of 1 volume Flexbond and 4 volumes water must be applied. Mix slush well and stipple onto the old plaster using a block brush, soft carpet brush or broom. Allow the slurry coat to harden overnight and apply PoolCrete in the normal way.
The pool can be filled from the deep end on the day following the day of application. Damp down exposed PoolCrete every hour to prevent premature drying. Protect the plaster from staining (particularly from mud splashes) until the pool is filled.
Detailed and step-by-step instructions are available to ensure that perfect pool in the perfect colour.