Bootlegger Coffee Company in Sandton has the appropriate "house blend" coloured concrete floor. Cherubinos applied Cemcrete's Colour Hardener – House Blend to the cement floor. Cherubinos have been Cemcrete product specialists for over 15 years and bring the creative artistic experience into the Bootlegger floor design.
Concrete floors are dense, abrasion-resistant and are easy to maintain. Concrete floors are a sustainable option if used over an existing concrete slab, avoiding the consumption of new materials. Once the concrete is sanded down and polished or sealed, it looks perfectly refined in Bootleggers.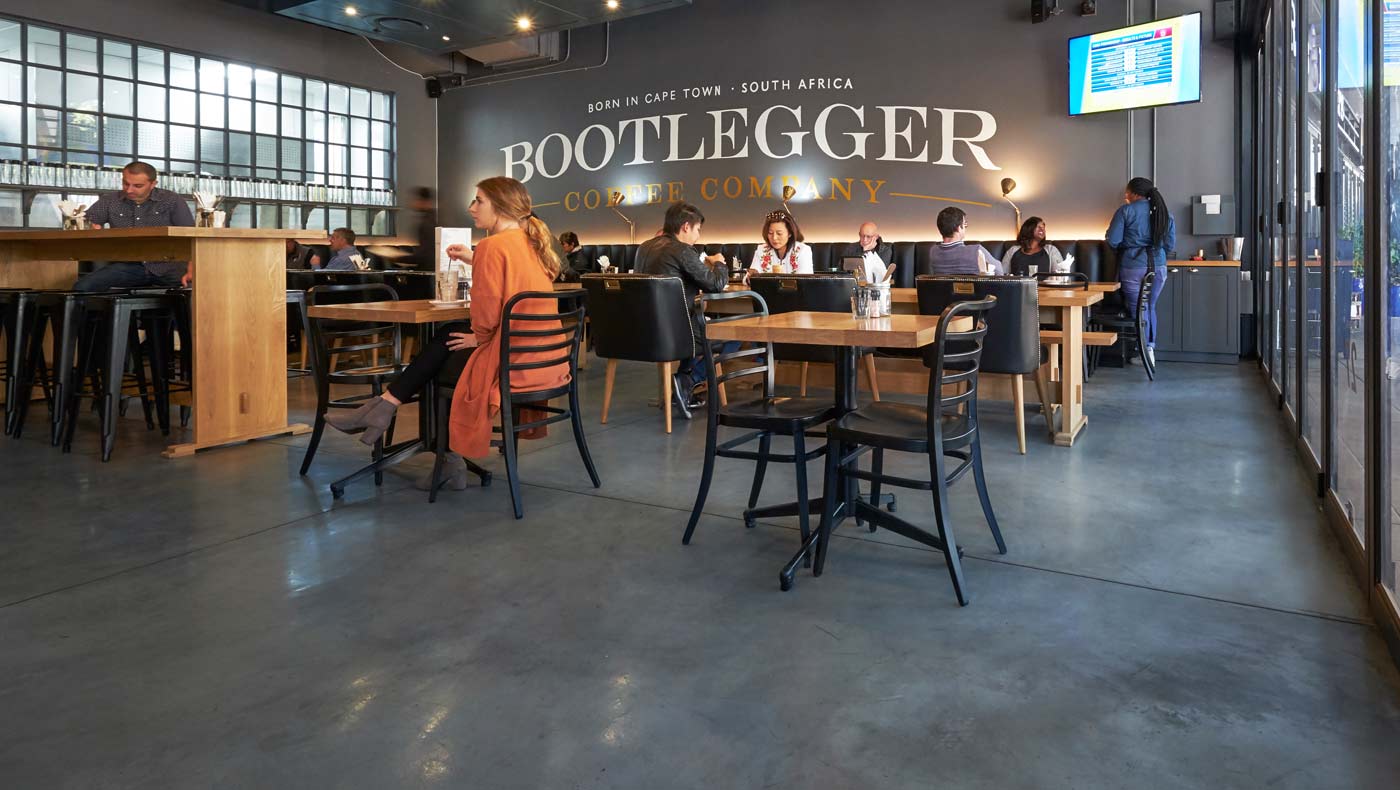 Colour hardener is a dry-shake screed floor finish. A granolithic concrete material that is floated into fresh screed or concrete which colours, strengthens and creates a durable surface for concrete floors. The special blend of hard-wearing aggregates, lightfast pigments and additives sets the cement rock-hard.
Colour hardener floors should be designed with expansion/control joints incorporated into them. This minimises the risk of large unsightly cracks when large changes in temperature, soil or foundation movement. Panel sizes should be as symmetrical as is possible and should not exceed 9m2.  The colours depicted are a guide only and Cemcrete recommends choosing colours from an actual on-site sample. Different sealing methods might also affect the final colour.
Concrete can be an economical and crafty choice in lieu of salvaged wood flooring. Stamping wet concrete with plank-like wood-grain imprints creates a lovely effect.