When the temperature cools down, Cemcrete heats things up with some gorgeous fireplace designs.
A fireplace doesn't just keep you warm during the cooler months, but it also provides a focal point for the room. Get your imagination going with these 5 featured fireplaces that were created using Cemcrete finishes.
New-meets-old
Cemcrete's CemWash was used to create this German Schmear effect. The German Schmear technique is similar to whitewashing and was popular throughout northern Germany. This effect was found in castles and cottages but recently this old-time classic has resurfaced and is now a popular choice among homeowners.
Sleek & Modern
When your fireplace is the focal point of the room, there is no need to go overboard with the décor. Cemcrete's CemCote Skimmed was used to create this gorgeous fireplace that gives a sleek and modern feel. Adding a decorative light/chandelier can make a real statement and add sophistication to the room.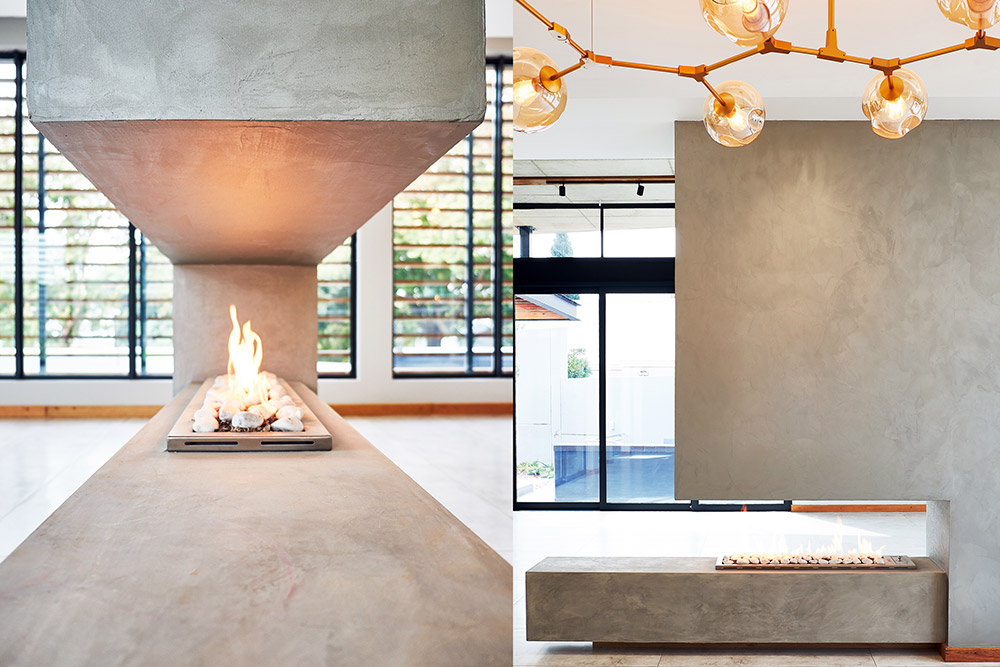 Natural Simplicity
A fireplace is a beautiful addition to any home and in this case, it ties the room together. Cemcrete's SatinCrete was used to coat the hearth, mantel and wall offering a blank canvas to display artwork on the mantel or spruce up the hearth with oversized candles. The built-in storage area for firewood is not only functional but also serves as a feature. Cement and wood is always a good combination as these two natural materials complement each other well.
Raw Beauty
The natural stones paired with red brickwork and Cemcrete's Colour Hardener floors allows this outdoor living space to flow with the surrounding nature. Fireplaces aren't just for decorative or functional purposes anymore but can also add to the atmosphere of a room to create a cosy and warm feel.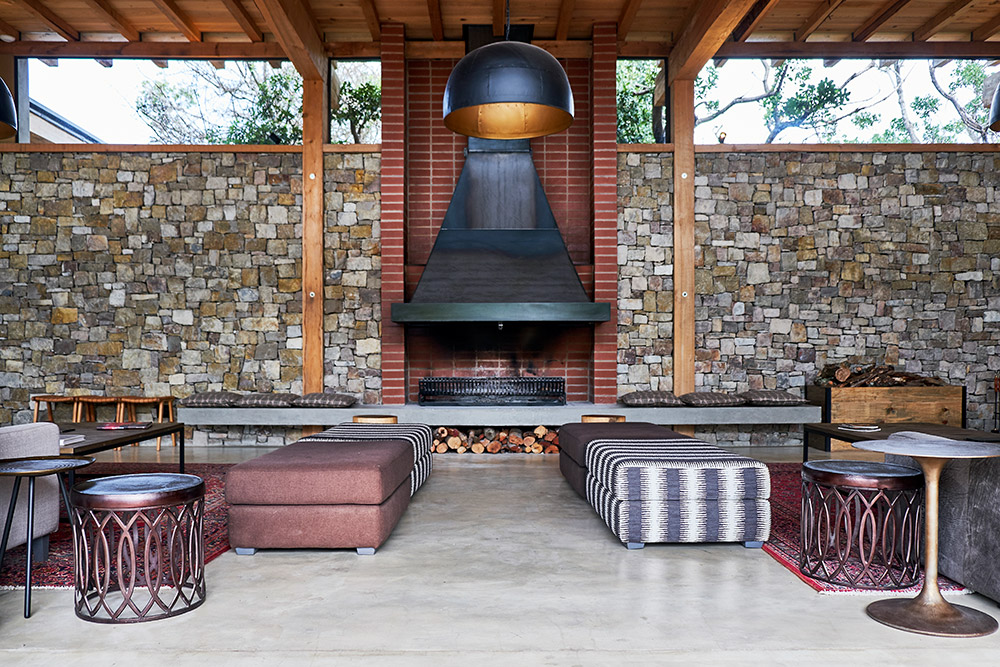 Under The Stars
Nothing compares to an evening with friends and family sitting around a fire under the stars. This is technically not a fireplace, but do not let the idea of a firepit slip your mind. Create a space where memories can be made by using Cemcrete's Colour Hardener White. The seating area, walkways and firepit were created using the same colour to give a unified look and feel.