When it comes to choosing the perfect colour for your pool, there is no better place to start than with a company who offers a splashing range of colours that will suit any and every style.
Cemcrete has the widest range of marble pool plaster colours on the market and if that wasn't enough, they have just added another. Their PoolCrete range now consists of 15 dynamic colours.
Choosing the perfect colour for your pool can be a daunting task and that is why we have decided to break it down for you with 3 guidelines below.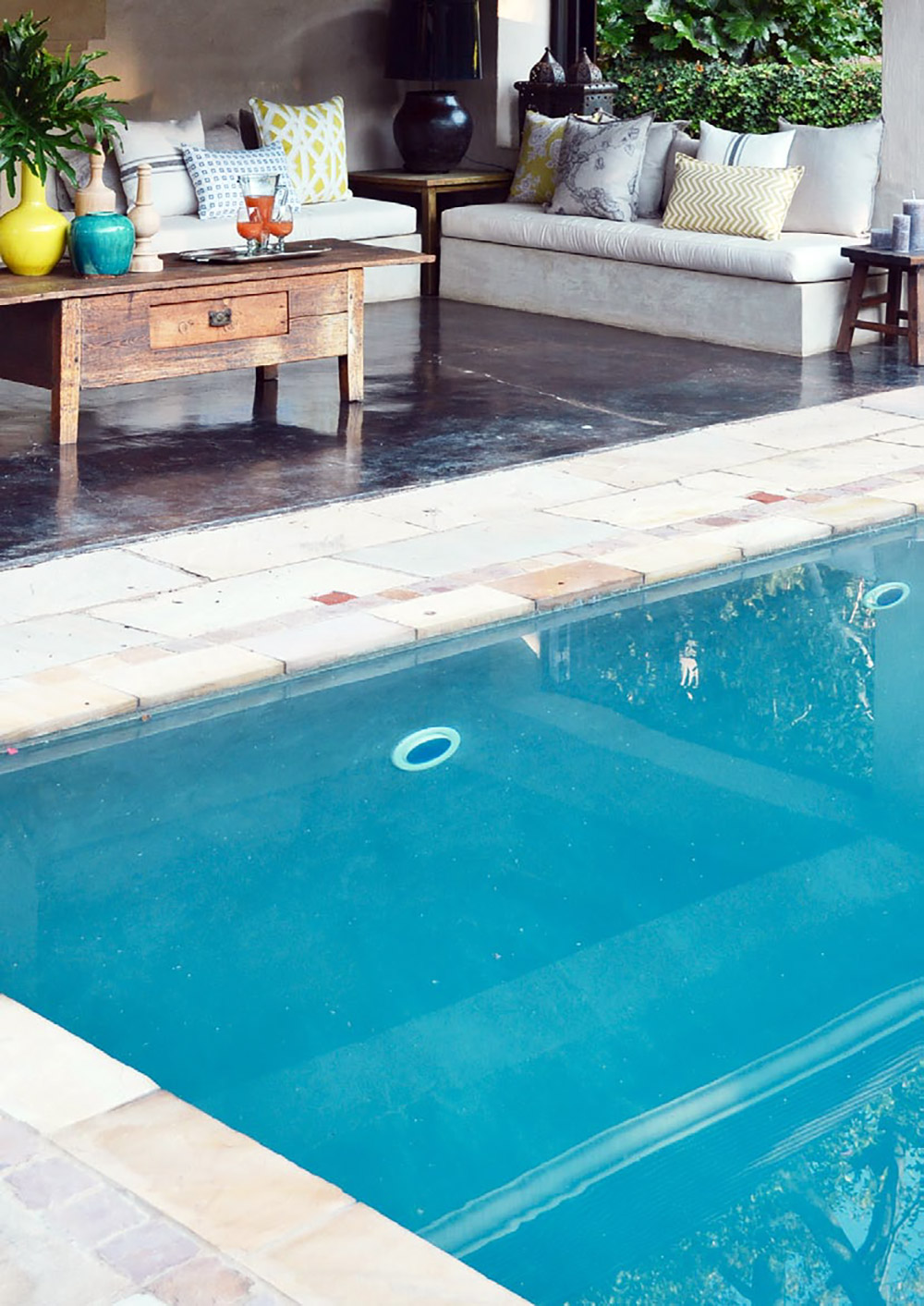 1. Location location location
The best way to get an idea of the style that would best suit your lifestyle is to look at your surroundings.
Creating a natural body of water with earthy tones will work well in a more natural environment, where a more modern look will suit a city chic home. Go bold with one of Cemcrete's blue shades to blend with a rustic beach vibe.
2. Environmental factors
If you live in a very dusty/sandy area, then white is probably not the colour for you as this will become a high maintenance option due to the dust and debris settling at the bottom of the pool.
Darker might be out of the question if you live in the bushveld and is probably not the best choice if there is a chance that snakes and other critters might be lurking in the water.
Consider choosing a neutral colour when in doubt – this will look great in any environment and you won't regret your decision further down the line as a neutral colour is easy to maintain.
3. Taste
In the end, it all comes down to what reflects your own personal style the best and what is aesthetically pleasing to you. If you want to bring a bit of nature to your city home with a more tropical feel, add exuberant greenery and choose one of the various shades of green that Cemcrete's PoolCrete range offers. Or you can keep the blues at bay by choosing from Cemcrete's 6 different shades of blue, including the latest addition to the range, Royal Blue. Each shade brings its own unique feel and aesthetic to your space.

Visit https://www.cemcrete.co.za/poolcrete.html to learn more and view the full PoolCrete colour range.