Nutec Building Plank provides an out of the ordinary solution for external and internal cladding. Usually installed in a ship lapped pattern, it is available in a plain and textured finish that gives the realistic look and feel of timber. Application possibilities range from facades for upmarket complexes to the external skin of timber-framed dwellings.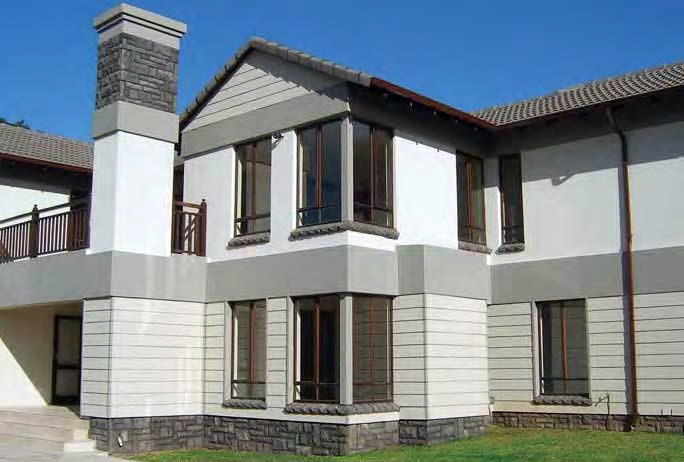 Nutec Building Plank is ideally suited for upgrading facades or adding a striking look to new developments. The planks offer the perfect solution to add-on construction in the form of extra rooms or loft rooms and are an economical alternative to brick and plaster gable walls on houses. The design criteria mentioned in this post are a guide only.
Exposed and Windy Conditions
For normal wind loading conditions or for structures in high wind areas, an Architect or Engineer should be consulted for advice on specific fixing recommendations. It is possible for water to be drawn upwards where walls or gables are exposed to a high degree of wind and rain. Walls exposed in this manner should be fully backed with a durable waterproofing membrane in sheet form which should be fixed between the Building Planks and the vertical studs.
Supporting Structure
To ensure a high standard of finish, it is essential that the supporting structure is accurate and straight. Warped, twisted or poor quality timber will reflect in the final appearance of the Building Planks. Use only well seasoned graded structural timber. Supporting the timber structure used on masonry walls should not be less than 38 mm x 38 mm. The distance between vertical supporting timber or metal studs should not exceed 600 mm. Nutec Building Planks should be lapped by a minimum of 25 mm.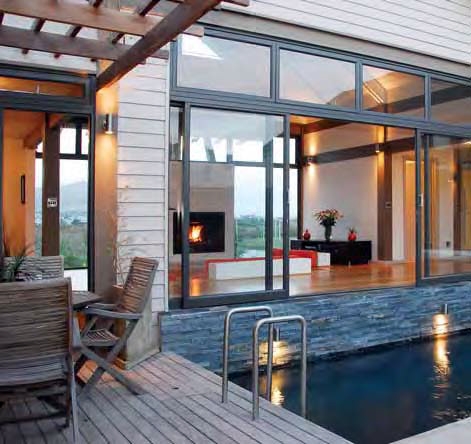 Ventilation
When using Nutec Building Planks as cladding for timber-framed housing or for cladding of masonry walls, the cavity formed should be ventilated. In this type of construction, various types of foil are usually used as a moisture barrier and as an insulator. Ventilating the cavity will permit the evaporation of any condensate which may collect on the insulation material.
Fixing Accessories
A range of fixing and jointing accessories are available from EVERITE and full details are given under 'Fixing Accessories'.
Site Service
Site service personnel are available on request, to provide assistance on recommended storage, handling and erection of Everite's products, before and during installation.