With 180 years of manufacturing expertise, an exclusive Yale design and rigorous testing, the new Yale Padlock range has been built with you in mind. From aluminium padlocks for your gym sessions to extreme outdoor use with our heavy-duty padlocks, there's a Yale padlock to suit your every security need. Yale takes care of your possessions; you take care of the rest.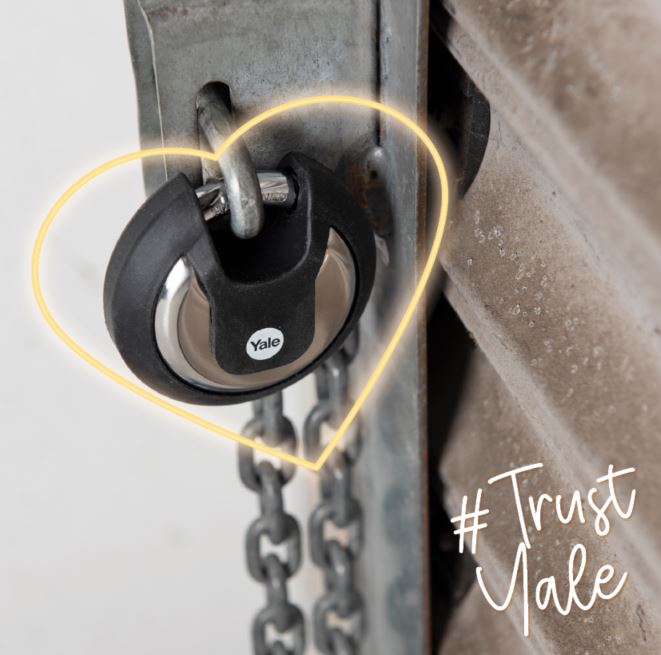 Secure your garage door, gate motor or garden shed with our robust discuss padlock. Our new discuss padlock is designed to withstand outdoor weather conditions. If it's got Yale on it, you can trust it.
We've been working with more sustainable materials and reducing the size of our packaging to lower our environmental footprint by 10%. Enabling us to improve the sustainability of the Yale Padlock packaging range.