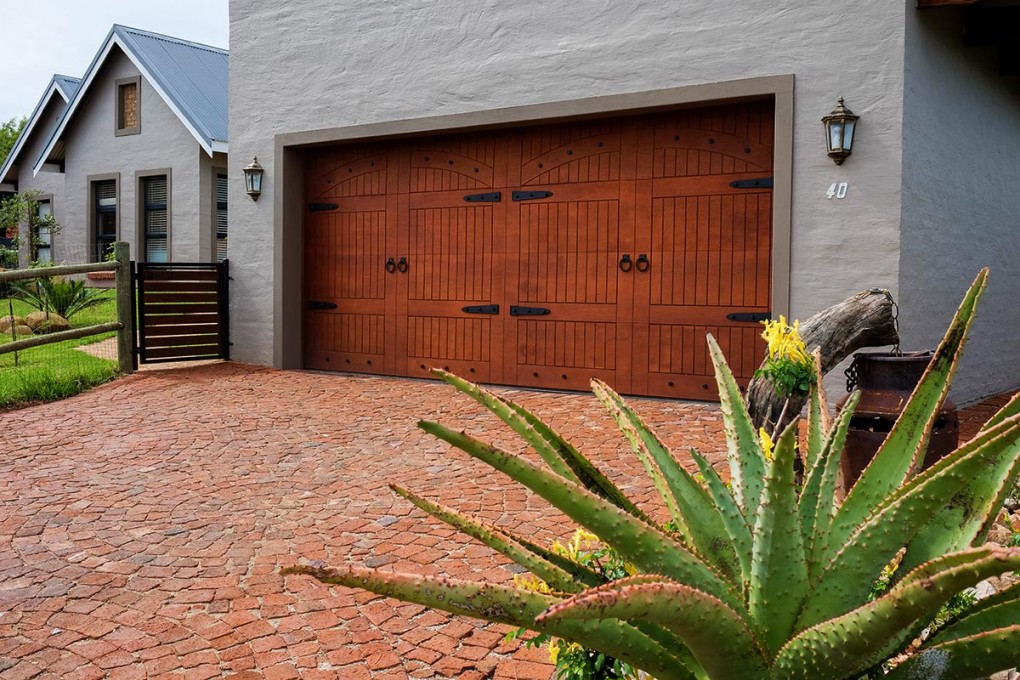 Marine Ply can withstand our harsh Highveld climate. It has been used as an engineering material in the marine and aviation industries since World War 2. Marine Ply is highly resistant to fungal attacks and can withstand extended exposure to moisture hence the name 'Marine'. It is often used in the construction of boats and docks much of its strength is due to the strong Weather and Boil Proof (WBP) glue that is used between ply.
Marine Ply should not be confused with chip-board. Marine ply is made from hardwood that is cut into several layers (ply) that are pressure-bonded together with their adjacent ply having their grain at 90º angles to each other for greater strength. Manufacturing marine ply is a time consuming and expensive process that has been perfected over the last 60 years to produce a product that will outperform and outlast virtually any solid wood.
Garage doors are more often than not directly exposed to the elements and it is for this reason that we have chosen a material that is highly resistant to cracking, warping, shrinkage, rotting and twisting. Marine ply is also environmentally friendly due to its nature as a carbon sink and its allowance for the optimization of wood.