Van Acht offers one of the largest selections of doors in the Southern hemisphere. From your everyday 2-panel door to bespoke intricate custom entrance door designs, there is truly something for every requirement or budget. Most standard designs are kept in stock and can be viewed or bought online for customers in South Africa.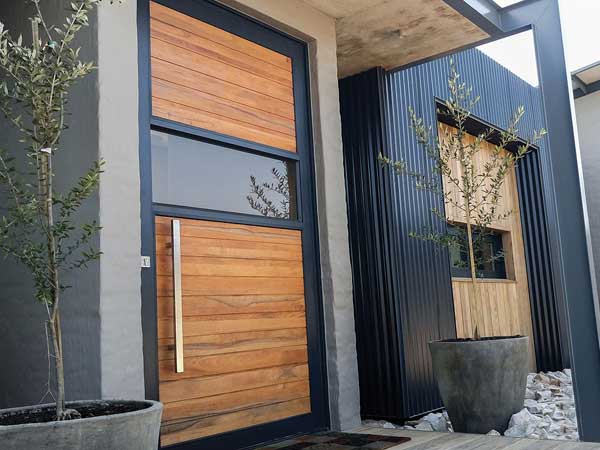 Passion is evident in Van Acht's ever-growing door range. Working closely with architects and homeowners quickly ignites a vision and inspiration of an idea to incorporate into a new door design.
Quality Engineered Doors
Van Acht has set a benchmark for door manufacturers across the African continent. With more than 35 years in the industry, Van Acht has perfected the art of door construction. Van Acht doors are manufactured from engineered door styles. Making the doors more stable and less prone to shrinking; swelling or warping. This is achieved by the diverse range of materials that go into the construction. The doors contain 4-5mm solid skins, not veneer skins, commonly used in the industry.
True Sustainability
Sustainability, quality and attention to detail are at the core of Van Acht Windows and Doors. All wood is sourced from sustainable forests, conscious to optimize timber in such a way that less timber is wasted. The door frames are finger jointed, which yields a much higher quality and stronger door frame.