Concrete enhancing and repair products supplied by a.b.e. Construction Chemicals are being used for the construction of the massive Green Star precinct, Oxford Parks, now being developed in Rosebank by Intaprop with Concor Buildings as the main contractor.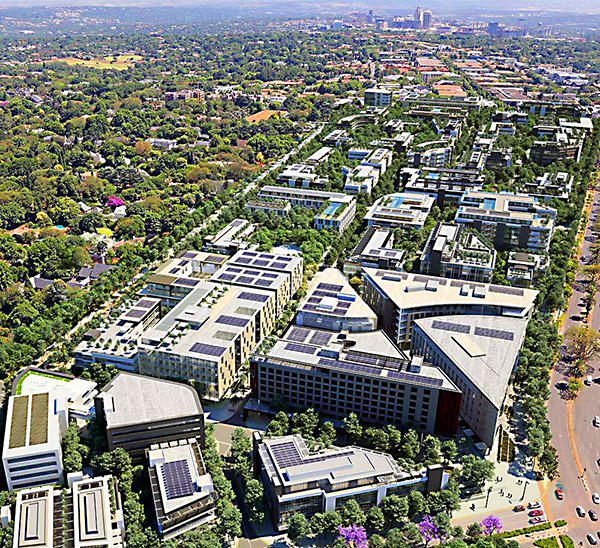 a.b.e. Construction Chemicals, part of the Chryso Southern Africa Group, is supplying durarep FC fairing compound to provide an attractive finish to the concrete works, and durarep FR fibre-reinforced mortar to deal with concrete imperfections and for column construction at the multi-million-rand development between Bompas and Jellicoe roads.
Rens Pelser, Technical Sales Consultant for a.b.e., based in Boksburg, says durarep FC is a single component, polymer-modified cementitious compound that provides a fair-faced finish to concrete and masonry, and can also close blowholes prior to the application of protective coatings. "durarep FC only requires the addition of a minimal amount of water for mixing. It is easy to apply and requires no priming or curing membranes to ensure excellent bonding to concrete and masonry structures. It contains no chlorides and can be used for vertical and overhead applications," Pelser said.
durarep FR is a polymer-modified, cement-based mortar widely used to repair voids and honeycombed areas of concrete. "The product, which is also chloride-free, provides high ultimate strength and has high resistance to abrasion – in fact, four to six times stronger than plain rendering. durarep FR does not shrink and is easy to apply and, as it is pre-blended, constant quality and performance are ensured," Pelser explained. "It can be used to repair potable water-retaining structures, cooling towers, and as bedding mortar for concrete planks at sports stadiums or suspended flooring."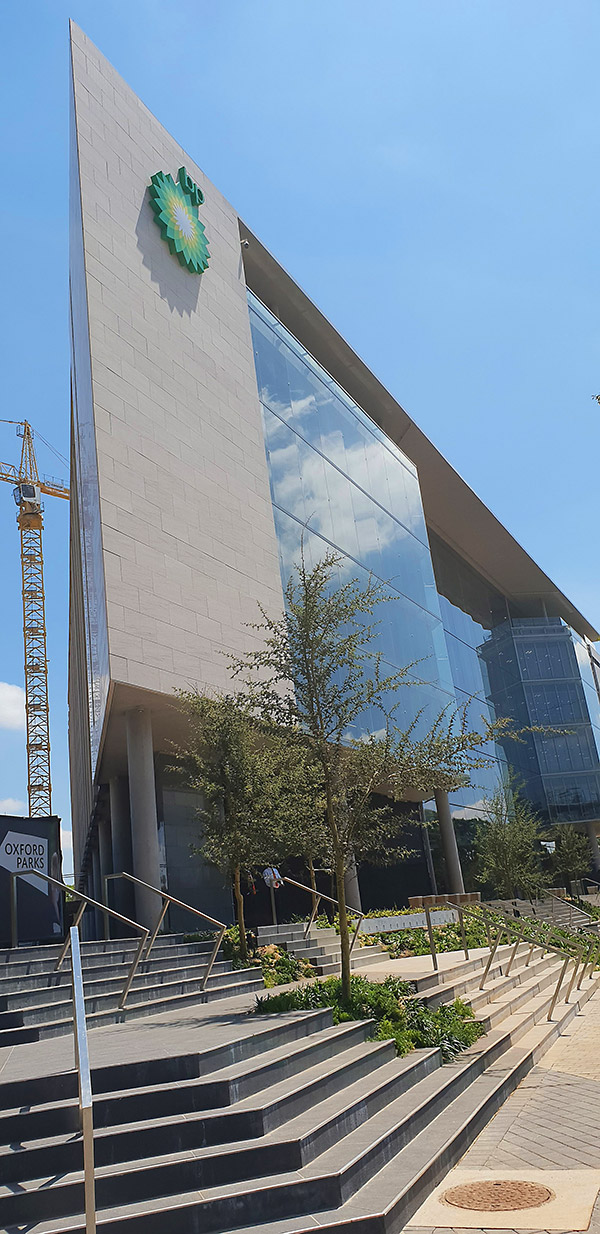 The Oxford Parks project at 199 Oxford Road will have two phases and include the construction of four buildings and the new Radisson Red Hotel. Already completed is the new head office of BP Southern Africa while the other three office buildings will accommodate the new 10 000m2 head office of Life Healthcare, as well as premises for tenants such as Arup, Sony, Metier Private Equity, and G+D Currency Technology. The project will also include apartments, penthouses, as well as niche supporting retail and cafés, all linked by a landscaped public piazza.
The innovative development has been selected as a pilot project for the Green Building Council of South Africa (GBCSA) to create a Green Precinct rating tool for public environment projects so all buildings within the Oxford Parks Precinct will be designed to a minimum standard of 4 Star Green Rating in terms of the GBCSA standards.
Other noteworthy SA building projects for which a.b.e.'s durarep products were used include:
· Impala Platinum cooling tower, Springs;
· Growthpoint Lakeside offices, Centurion;
· N17 Regents Park highway bridge, Johannesburg;
· Val de Vie River Bridge, Paarl;
· Norval Foundation premises, Steenberg; and
· Nuform office block, Margate.
To get a quote, please fill in the form below: