When it comes to flooring the range of products supplied by a.b.e. Construction Chemicals have virtually become household names.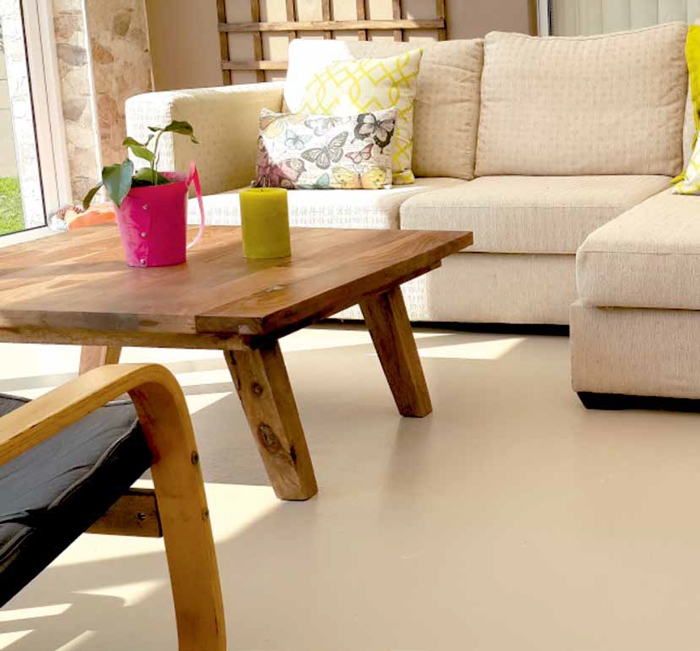 This news story originally featured April 2021 DIY and Industrial Trade News page 15.
The chemical construction company, a.b.e part of the CHRYSO Southern Africa Group, has more than eight decades of operation formulated products that are trusted and applied by major flooring contractors as well as by the home-owner / DIY enthusiast. Among a.b.e.'s most respected floor coatings – with a track record of over 30 years – is abecote WD 337, a two-part, water-dispersed tough epoxy paint that produces a durable floor coating with a smooth finish.
a.b.e. recently calculated that this popular product has, over the past five years, been applied to floor surfaces in a total of:
Five times the size of The Pentagon which, with a total floor area of 620 000m2 is the massive headquarters of the US Department of Defence.
Almost eight times the ground area of the Boeing Aircraft factory which; also in Washington, covers some 40 hectares and is said to be the largest building in the world.
Eighty times the floor surface area of the 55-storey The Leonardo skyscraper in Sandton – the tallest building in Africa.
abecote 337 epoxy paint is decorative and ideal for DIY home applications and robust enough to protect the factory and warehouse floors; such as those found at chicken farms; dairies; motor workshops; shopping centres; and even battery plants with an acidic environment. This tough epoxy paint is now also approved for use at wineries by the SA wine industry.
Some noteworthy flooring projects for which the product was specified include Havanna Hills Wine Estate in Durbanville, Douglas Green Winery in Wellington, SA Breweries in East London, ABI Coca-Cola in Durban, Rebok Pump station in George, Base 4 Aviation hangar in the Western Cape and the NEU Pack industries plastics extrusion factory floor in Jacobs, KZN.
Peter Jones, a.b.e's Nationa Sales Manager flooring, "This is an economical product that can be applied over damp surfaces, and can easily be overcoated at any time for maintenance. It is exceptionally popular as a protective and decorative coating for masonry and cementitious surfaces and can be used for industrial, commercial and residential applications."
Jones says abecote WD 337 is both oil- and petrol-resistant as well. It is suitable for cold rooms and ramps as it can be mixed with fine aggregates to provide non-skid surfaces.
The product is available in six colours: ivory silk, limestone, sea grey, Sahra beige and Havanna beige.
The failproof track record of abecote WD 337 makes it the perfect product for hardware retailers to stock – DIY'ers love the ease of application, coupled with the decorative appeal and the durability of abecote WD 337, making it a must-have product in any hardware store flooring department.
Wide range of a.b.e. products for new Nelson Mandela Children's Hospital