Union Tiles gives some feedback on tile trends going forward, based on happenings this year.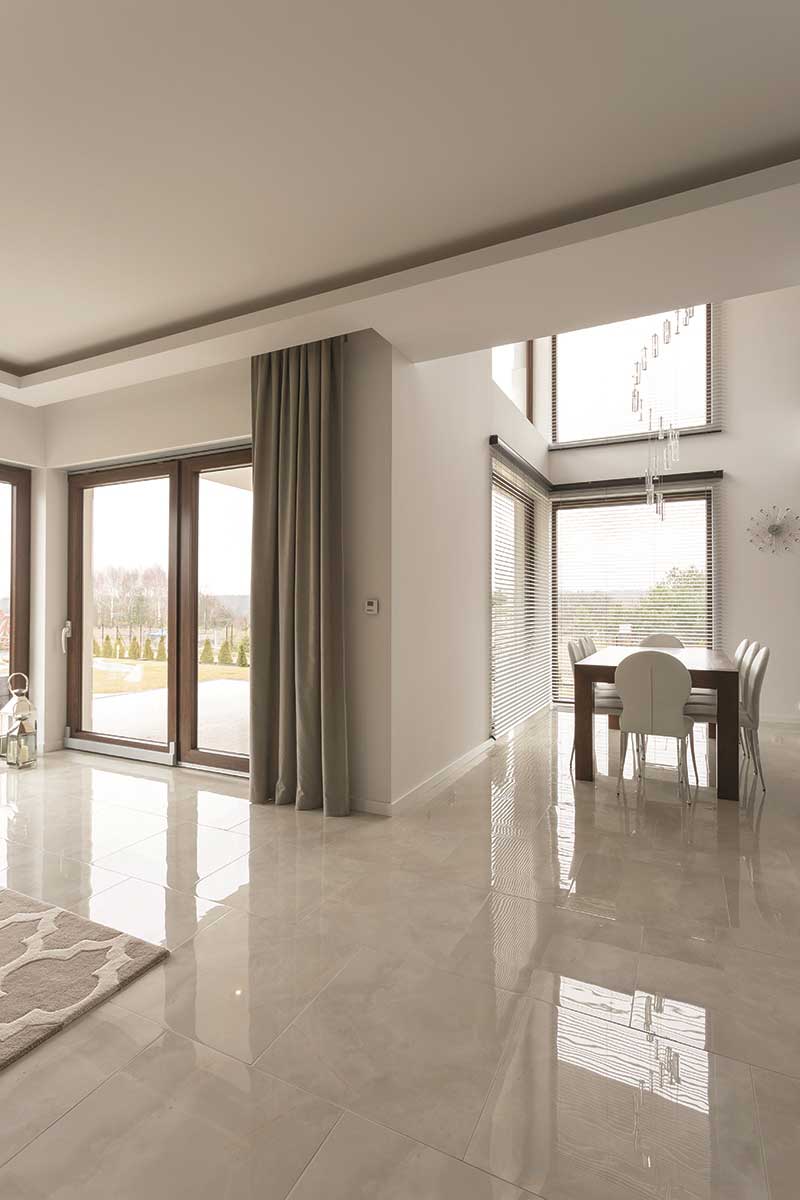 There were many who believed that the natural materials trend – where tiles were manufactured to look like wood, stone and other natural finishes – would start to fade. But this trend is as strong as ever and many of the leading manufacturers in Spain and Italy have once again produced tiles with the natural appearance of wood, linen, granite, travertine, marble and cement.  The more experienced and quality driven manufacturers stand out through their use of colour and realistic surface effects.
What has become apparent it is a seeming lack of interest in the more monochromatic look, while the combination of structured and polished tiles is growing in popularity.
The realisation amongst many architects and designers is that the cheapest of imported products are very often not the best and, in many instances, these tend to fail the application they are used for.  Specifiers are asking questions about durability in combination with the aesthetic appeal of the product.
Natural stone….. Well, the durability and timelessness of this product just carries on.  Marble, granite, travertine, quartzite, sandstone and limestone… these are the products of nature's gods.  Once you have been moved by the product and felt the pull of nature's beauty you will not easily be persuaded to consider other products.  The natural veining and vibrancy of marble is a delight to the senses. These are truly products that have been created for an eternity.
There are so many surprises to offer in terms of products, size, great quality and good pricing.  Join Union Tiles for a feast of beauty that will inspire your senses.  Many new products will be arriving shortly – watch this space!
This article was featured on page 15 of Specifile's Spotlight magazine.

Specifile Spotlight is a digital magazine published bi-monthly for architectural, engineering and other design industry professionals.