The Venice Stone collection comprises a beautiful spectrum of modern colours, from subtle hues of whites, greys and beiges to more elegant blacks and bolder reds. Finished with speckles or veining for a look of urban refinement; studded with glass or mirror chips that catch the light and captivate; or simply polished to a high mirror-like gloss for a sophisticated chic, there is a Venice Stone variant for every setting and décor style.
Venice Stone is manufactured from up to 94% natural quartz, one of nature's hardest minerals. An engineered stone, Venice Stone boasts a pristine aesthetic finish, coupled with the sheer strength and physical performance characteristics of natural Quartz. Due to its scientific superiority, Venice Stone requires minimal maintenance, making it the ideal choice for kitchen counter top surfaces, bathroom vanities and indeed any internal wall or floor application, in both residential and commercial settings.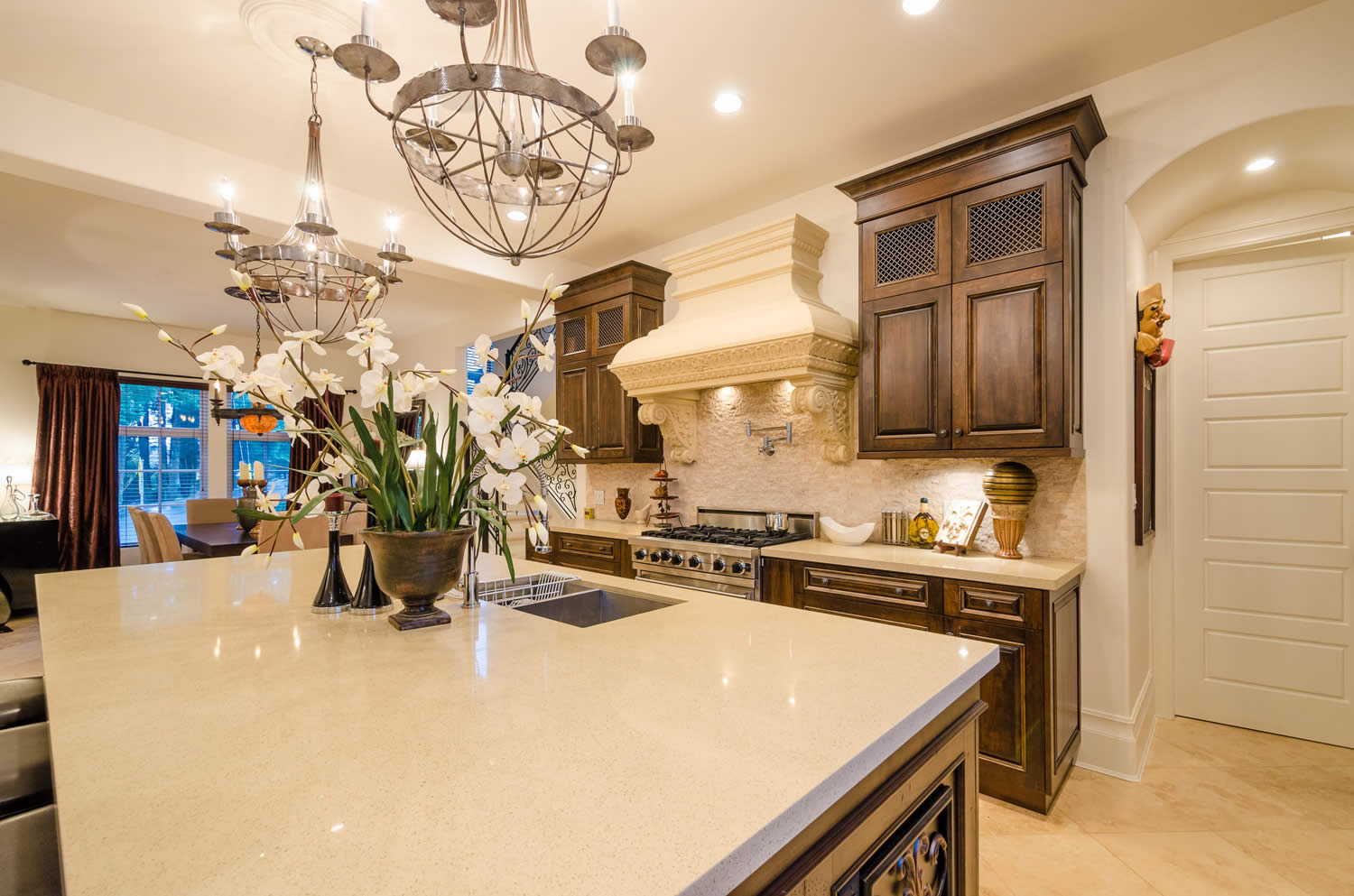 Venice Stone has always been on the leading edge of the production of composite stone, thanks to continuous and consistent investments made in research and development – a successful strategy that provides the opportunity to anticipate market requirements and to look with confidence to the future. In its laboratories, an expert team of technicians are dedicated full-time to the development of both the technical and physical performance characteristics of the product as well as constant research into design, texture and colour enhancements, in order to ensure a world class engineered quartz product.
The creation of the Venice Stone product process, by the Venice Stone Internal Research and Development laboratories, has created an innovative cutting-edge process, applicable to quartz surfaces, which brings together incredible technical performance characteristics and the most up-to-date principles of environmental compatibility, creating the ultimate fusion of form and function – technology and natural magnificence.