Although they look the same, the main difference between ceramic and porcelain tiles is that a porcelain tile is denser and less porous than a ceramic tile. In simple terms, this means a porcelain tile is much more hard wearing and suitable for both indoor and outdoor use. The extra density is a result of a slightly different manufacturing process.
Whilst ceramic tiles are only recommended for interior walls and floors, porcelain tiles are a more popular choice for floors that anticipate heavier traffic; we're talking kitchen floors, hallways and commercial applications as they are much more resistant to scratching and chipping.
Ceramic and porcelain tiles are both easy to maintain and extremely durable. Both types of tiles are available in floor, as well as wall tiles, and complement any room with a feeling of elegance. In a vast range of colours and sizes, ceramic tiles have proven to be economical and affordable for any application. Choices are endless, with ceramic being so versatile; you are able to create a unique atmosphere like no other.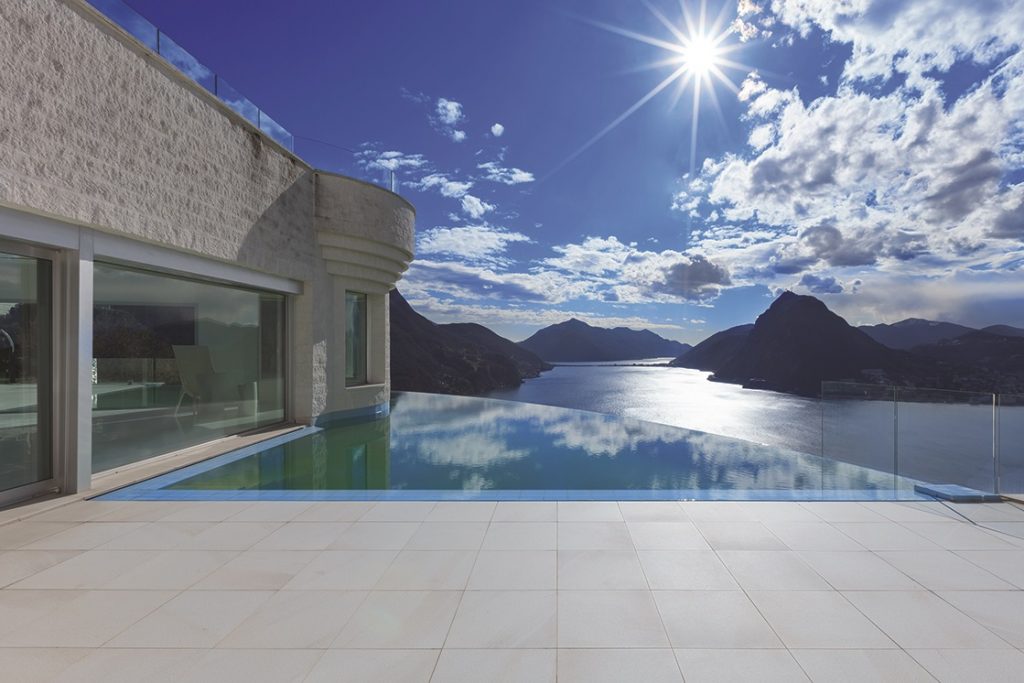 When choosing your product, whether in a home, restaurant or office, Union Tiles provides assistance, advice, and the utmost service to make your experience as comfortable and pleasurable as possible. Keeping with the latest trends and styles, the company strives to offer the widest range guaranteed.
Choose a tile that's in keeping with your home, style and lifestyle. You want to choose a tile that'll stand the test of time, not just in the fashion department but in terms of practicality too.
If you're tiling a conservatory or kitchen; or have dogs and children, you'll want to pick a porcelain tile for extra durability.
Renovating a tired bathroom? Pick any tile you love the design of, whether it's porcelain or ceramic.