As previously stated in the article covering marble, the most crucial aspect to using granite is ensuring that you have the installation done by a professional with experience.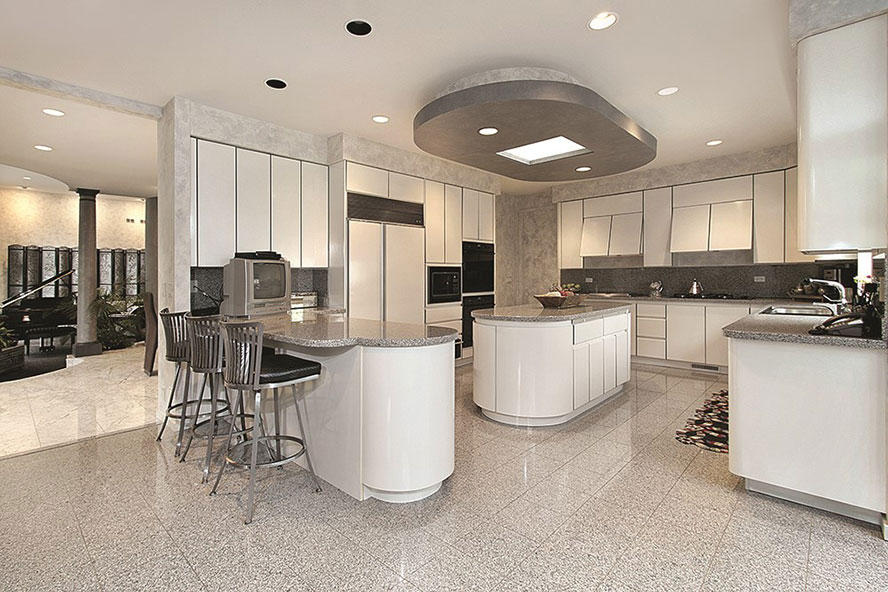 GRANITE is an igneous solid rock formed by magma with at least 20% quartz in volume. Granite is an incredibly durable, beautiful and luxurious stone.  As with marble it will add value to your home, office building or any interior, really.  Granite, besides being known for its installation as kitchen tops and backsplashes, remains a wonderful flooring option. A great asset to using granite in a flooring application is the various textures available.  Granite can have a shiny, honed, flamed or leathered finish.
Granite is not for those folk working on a tight budget but for those wanting a floor that remains magnificent and luxurious. Granite will certainly increase the value of your home.  Granite, if used as an external cladding for a building, will ensure that the building stands out and becomes an icon in that area.  Granite is generally cheaper than marble.
Once you realise that the price of granite is worth it from a quality perspective you will want to use it.  Granite can create a dramatic, strong powerful look to your home.  The stone remains elegant and sophisticated despite the fact that no two tiles or slabs are exactly alike.  It is the difference that gives diversity and interesting finishes with endless possibilities. One can mix and match the textures to create an interesting feel of rustic and sleek together.
If you have decided to make use of the shiny polished finish just bear in mind that this can prove to be slippery and is not recommended for outside use.  Should you wish to take the product outside, ask for a flamed or leathered finish.
Granite is great for our hot sweltering climate but also works well with under floor heating or heated wall panels, should you find it cold during the winter months.
Granite can be 'reeded' for steps around the pool and bull nosing for those stairs inside complete a look of perfection.
Many hotels make use of granite for the pool area.  One of the most important details of polished granite is the fact that, if it becomes a little dull from excessive wear and tear, it can be restored to the beautiful shiny, elegant finish.
Installation of granite:
PLEASE DO NOT ALLOW AN INEXPERIENCED TILER TO TOUCH YOUR GRANITE. So often this magnificent product is handed over to inexperienced tilers who invariably make so many errors that the product is damaged and the job has to be re-done.
The substrate of the floor is crucial to successful installation of granite.  If the substrate is not perfectly level it may very well cause the tile to crack.  The cutting equipment is far more intricate than normal installation of porcelain would be.  The tiler would need wet saws, drills, circular saws wet pads, grouting, adhesive etc.  It is always a good idea to allow the stone to acclimatise to the area for a day prior to installation.  Irrespective of who the installer is, it is essential that a 'DRY LAY' of the material is done prior to installation.  One coat of the 'impregnator' should be applied to a clean and dry surface prior to grouting.  After grouting, the floor should be cleaned thoroughly and then re-sealed.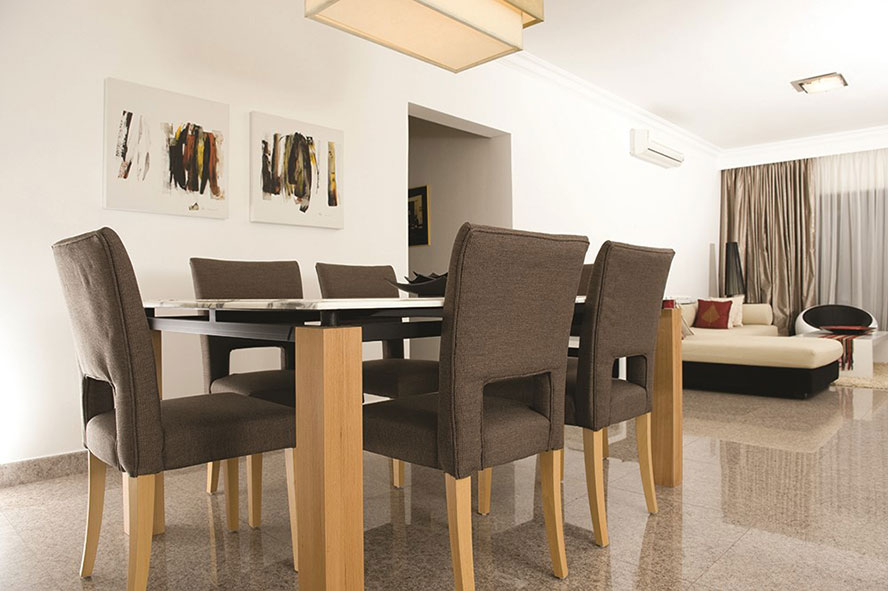 Never use any cleaning material on your granite that is not approved by the supplier.
Marble is certainly one of the mystical stones of the gods, but yes, granite is your fire and pressure god.  Granite fills the soul with passion, which few can resist.
Watch this space for the next product with the do's and don'ts!!