Traffic Master
Cabinet manufactured from corrosion resistant steel and powder coated (if required) with 2.5m, 3m, 3.5m, 4m, 4.5m, 5m, 5.5m and 6m round or octagonal powder coated aluminium barrier arm.
Product utilities
Power and data connections.

Infrared beam detector.

Safety / Closing loop in the roadway.

Car gooseneck with rain cover.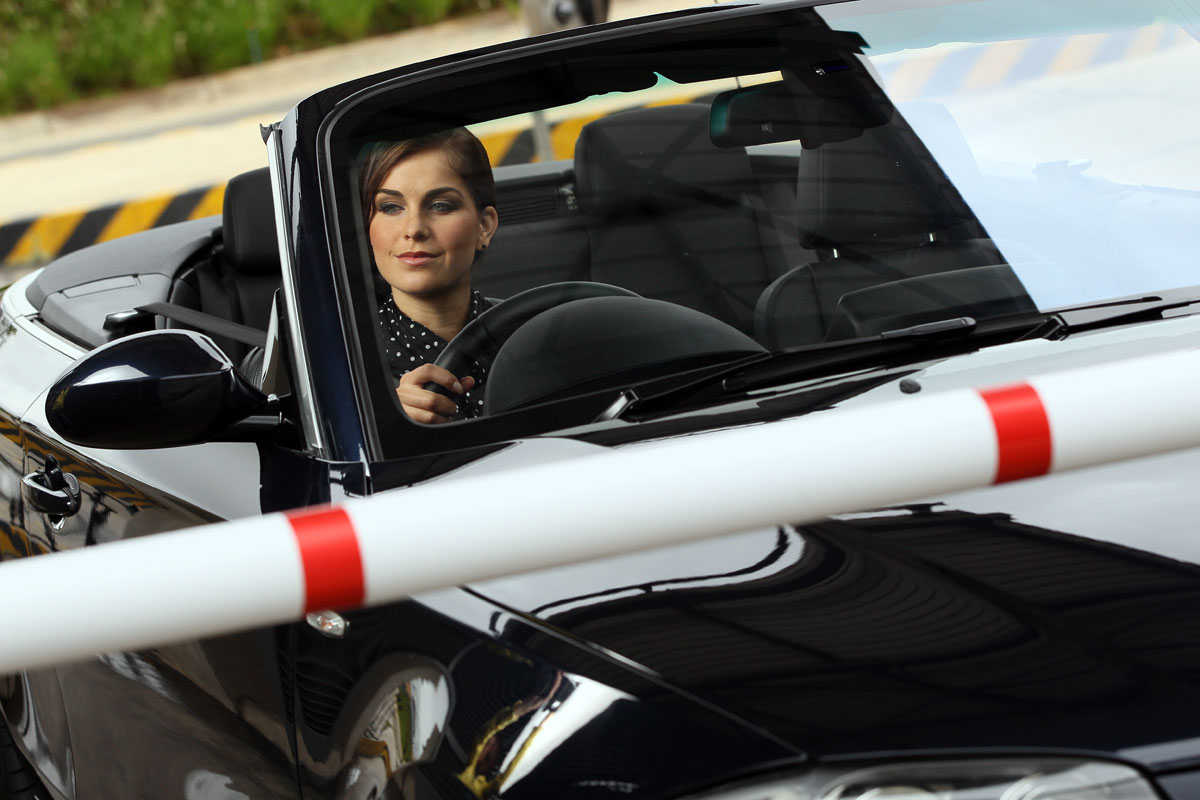 What sets this product apart from similar products?
3Cr12 vs mild steel
Turnstar has chosen to manufacture all standard vehicle barrier cabinets from powder coated 3Cr12 stainless steel. 3Cr12 stainless steel is a superior alternative to coated mild steel and atmospheric corrosion testing of 3Cr12 stainless steel has found an improvement of up to 250 times the life of unpainted carbon steel in marine environments. 3Cr12 also minimises under-paint corrosion which can leave you with an eyesore at the entrance to your parking area. Beware of mild steel cabinets sold by lesser manufacturers.
Motor and gearbox housed in fully sealed, protective aluminium housing.

Mechanism plate and adaptor arm zinc plated for corrosion resistance.

Cabinet manufactured from corrosion resistant steel and powder coated (if required).

Factory settings need no further adjustment.

Designed for the harshest of conditions.

Unaffected by dust, dirt and moisture.
100% duty geared torque motor, consistent and long lasting operation.

Double buffered mechanism lowers mechanical stress which means longer operational life.

Heavy duty deep groove ball bearings.

Tension spring counterweight system with self-lubricating plastic bush.

Microprocessor combined logic and detector.
Accessories:
Car / Truck gooseneck with base plate and front mounting plates (1 100mm and 1 830mm high).

Traffic robot (incandescent light bulb type).

Traffic robot (LED type).

Single or double push button in plastic housing.

One button or three button remote control transmitter and receiver.

Card drop box (patent pending design).

Reader and camera mounting boxes and posts (to customer specifications).

Multiple coin acceptor for pay-for-entry systems.

LCD transaction counter with reset keyswitch.
Q: Is the TRAFFIC MASTER suitable for corrosive environments?
A: Turnstar uses 3Cr12 stainless steel to prevent corrosion.