Now more than ever, customers are looking for ways to make their kitchen cleaner. Give them exactly that by suggesting an upgrade to a KOHLER touchless faucet. Whether its motion- or voice-activated, KOHLER touchless faucets provide hands-free operation for fewer germs to spread and less mess in the kitchen.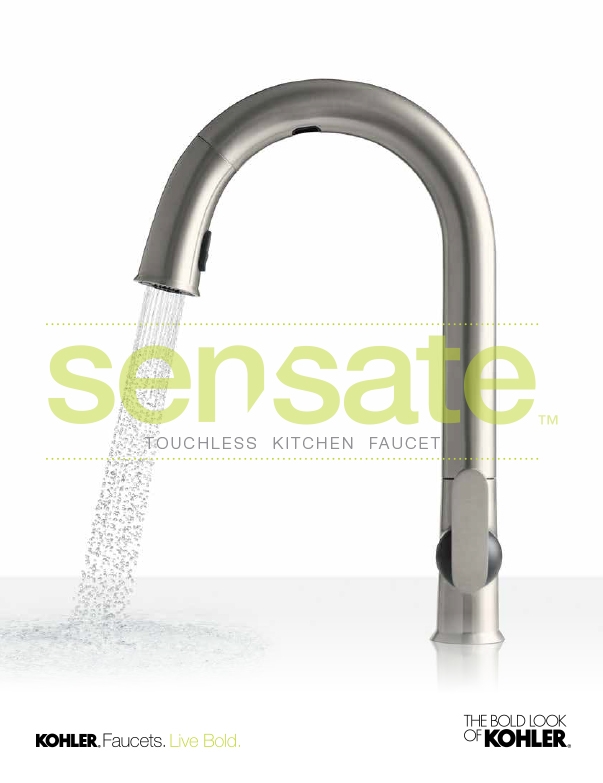 The Sensate touchless faucet frees your hands so you can speed through prep, cooking and cleanup without spreading messes and germs throughout the kitchen.
Response™ technology makes Sensate respond to your every move. Simply wave your hand–or an object such as a pan or kitchen utensil—to turn Sensate on or off. Its state-of-the-art sensor is in tune with your every move, precision-designed to provide reliable operation every time. So there's no need to worry about false activations when you're working in the sink area.
The two-function sprayhead lets you easily switch from stream to spray. With its light, quiet hose and ball joint, thanks to ProMotion® technology, the sprayhead operates smoothly and quietly. And DockNetik™ magnetic docking system keeps the sprayhead securely locked in place. Sensate runs on AC power, which means there are no batteries to replace.
To get a quote, please fill in the form below:

You may like:
https://www.specifile.co.za/kohler-gallery-breaks-mould/news/bathrooms-sanitaryware/
https://www.specifile.co.za/kohlers-new-terrace-collection/news/