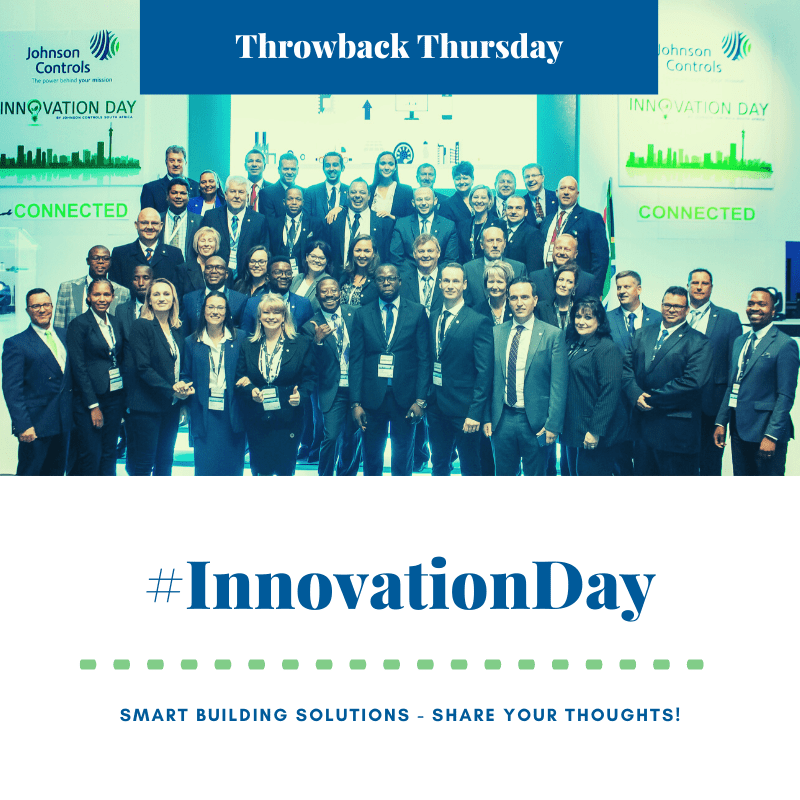 The South Africa Johnson Controls team hosted its first-ever Innovation Day at the Sandton Convention Center in Johannesburg. Key decision-makers, stakeholders and customers throughout the industry attended the event to view the wide range of products and solutions.
Claude Allain, vice president and general manager, Middle East & Africa (MEA), was also present at the event, stating, "Innovation is the essence of evolving technology and Johnson Controls is heading in the right direction to make the necessary investments to provide winning solutions for our customers."
The technologies displayed at the event impressed the customers, challenging them to rethink Johnson Controls as an end-to-end solution partner and leading competitor across the industry. The highlight of the event proved to be the innovative and integrated display wall, specifically constructed to showcase the entire product portfolio from HVAC/R and VRF, to Controls, Fire & Security and Digital Transformation Solutions.
"Our aim was to engage with important stakeholders in order to understand what is on their wish list and successfully demonstrate our capabilities in terms of infrastructure and technology,"
said Archibald Makatini, general manager, Sub-Saharan Africa.
In addition to various exhibits, Innovation Day also featured keynote speakers and panel discussions with industry experts, all of whom demonstrated readiness to build the future smart city ecosystem with smarter, safer and more sustainable buildings.
Following the successful event, Archibald was interviewed by Newzroom Afrika, a national news channel. He explained to a larger audience how Johnson Controls identifies opportunities within challenges to create jobs, reduce investment burdens on governments and minimize our carbon footprint, all while improving the quality of the communities in which we serve.