"We are pleased to introduce TAL Superflex Fibre 1K to the market. The fibre-enriched formulation provides a flexible waterproofing system ideal for use in shower recesses, roofs, parapets, exterior balconies, and tiled ponds, pools and water features prior to tiling. It's also very easy to apply, simply stir well to ensure uniform dispersion of product and apply with a suitable roller", says Sharon Margon, TAL Technical Advice Supervisor.
TAL Superflex Fibre 1K possesses excellent flexibility and UV resistance which allows it to be left exposed on non-trafficable roof slabs and parapet walls. The product is available in grey or white to accommodate any aesthetic requirements, or it can be painted with high-quality exterior grade acrylic paint. The fibre-enriched formulation of this product also eliminates the need for reinforcing membranes in most applications and is ideal for installations where no significant building movement will take place, or where the use of a membrane-reinforced system is impractical.
When applied onto rendered and screeded surfaces that are cured and free of surface contamination, no priming is required prior to applying TAL Superflex Fibre 1K. It can be used to fill small hair-line shrinkage and static cracks up to 2mm wide. Due to its excellent flexibility, the product will tolerate normal building movement.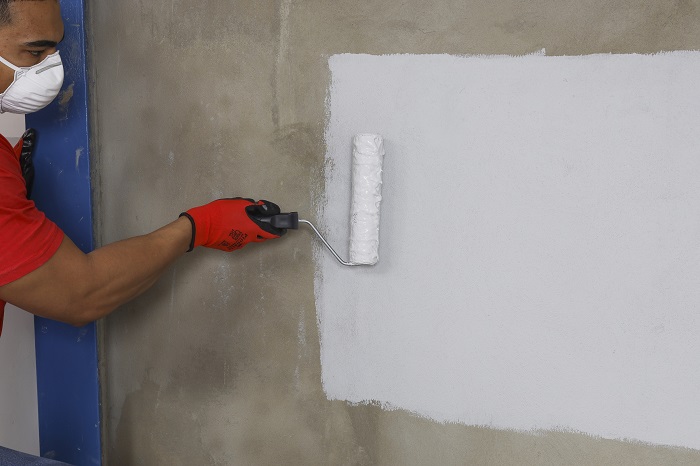 The product is fully compatible with cement-based tile adhesives and can be tiled directly onto without the need for primers, once cured. "Due to the impervious nature of the waterproofed substrate, only rapid- or quick-setting tile adhesives should be used," Margon continues.
TAL Superflex Fibre 1K is available in 5L and 25L buckets in grey or white. It is classified as a DMO membrane material (Dispersion Liquid-applied Water Impermeable Membrane (DM), with Crack Bridging Ability at Low Temperature (O)) in terms of EN14891.
For more information visit tal.co.za or contact the TAL Technical Advice Centre.