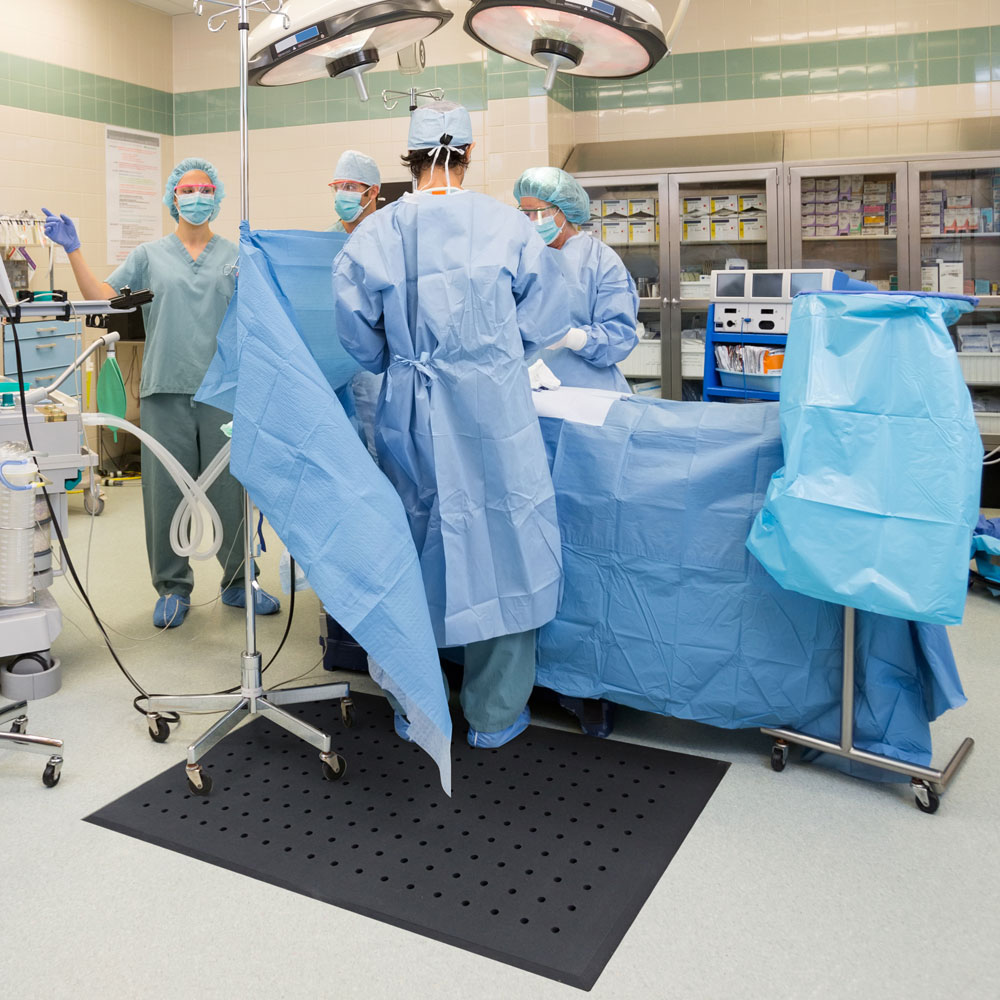 COBA Europe recently carried out market research into the effects of standing in the workplace. The study involved health and safety managers, warehouse managers, production and operations managers was carried out to provide evidence and findings from real work conditions around the issues of "standing at work" in the UK. It was compiled to gain a greater understanding of related health problems from prolonged standing in a variety of working environments, and respondents represented both large multi-national organisations and smaller privately-owned companies. Those participating in the survey were also asked to indicate what measures had been taken or are being taken to address the problem of prolonged standing, should it be applicable to their workplace.
Standing Related Illness & Absence
69% of respondents had colleagues who had experienced back, leg or foot pain as a result of standing at work, of which 8% also confirmed they knew of staff with other health problems, and a further 34% had received complaints about serious health issues that had resulted from their staff standing at work.
When asked to rate the seriousness of the problem of standing within their own company, four respondents considered the issue to be 'highly serious' while a further 39% cited it as being 'serious'.
Some 55% confirmed that absenteeism had been reduced as a result of anti-fatigue floor matting.
Standing Solutions
Nearly two-thirds of respondents said they had a policy on standing at work. Actions taken to overcome discomfort from standing commonly included the provision of anti-fatigue matting, regular breaks and the rotation of activities.
73% of respondents who had invested in measures to alleviate the problem of standing at work, considering they had obtained a good return on their investment.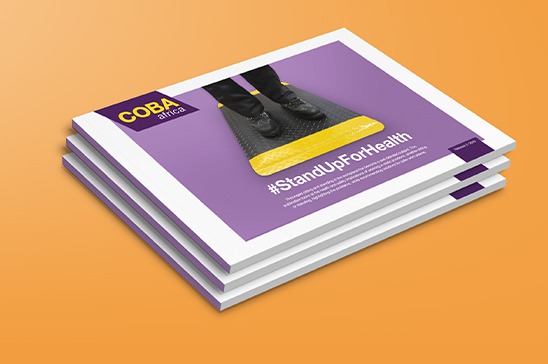 Anti-Fatigue Matting
Of those who had invested in anti-fatigue matting as a solution, 68% found anti-fatigue matting to have had a positive effect on the well-being of staff; 86% found anti-fatigue matting helped to reduce pain or serious health complaints of staff, and 82% considered anti-fatigue matting to have a positive effect on increasing productivity in their company.
Some 55% confirmed that absenteeism had been reduced as a result of anti-fatigue floor matting.
How do anti-fatigue mats work?
Anti-fatigue mats encourage regular foot movement (even in static positions). The feet subtly adapt to the mat's cushioned surface, promoting healthier circulation. This movement, although very subtle, forces the foot and calf muscles to expand and contract, which activates the Venous Pump, pushing blood back up to the heart against the force of gravity.
This naturally occurs when we walk. An anti-fatigue mat helps to replicate this action even when users are standing in static positions.
Who uses them?
Anyone who is standing for prolonged periods of time such as those working in:
Factories (production lines)
Warehouses (packing stations)
Retail (tills-payment points / information desks)
Hospitality (behind bars and reception desks)
Offices (standing desks)
Healthcare (surgery, operation rooms and doctors rooms)
Choosing the right anti-fatigue mat
With so many options available, it is important to make the right choice when it comes to anti-fatigue matting.
An effective anti-fatigue mat should provide the perfect balance in terms of foot support, not being too hard or too soft. During the selection process, ensure that the anti-fatigue mat is suited to your specific working environment, for example, dry/oily/chemical-prone and evaluate how much wear and tear matting will be subjected to.
Some products are designed for heavy-duty industrial use, while others are more suited to less punishing environments, such as retail or hospitality. Always ask the distributor or manufacturer for assistance if you are unsure, or download the COBA Africa Mats in Mind App which features a handy product selector.
Matting for the Healthcare Industry
A revolutionary hygienic anti-fatigue mat recommended for healthcare facilities is the Hygimat
Improve feeling of comfort and energy whist stand at work.
Ideal for any workplace where hygiene is important e.g. healthcare, food manufacturing, catering, hospitality, clean rooms or food retail.
Made from a revolutionary 'gel foam' material that combines the best in durability and comfort.
The material also has anti-microbial properties.
Closed-cell construction means that no liquids can penetrate the mat and reduce performance.
Version with holes is ideal for wet workplaces in need of drainage.
Oil resistant.
Easily cleaned – can be cleaned with detergent or can be steam sterilised.
Fire tested to BS EN 13501-1 and slip tested to DIN 51130.
YOU MAY LIKE:
Making a strong first impression with Entrance Architect