Gridlock Access Management Solution (GLAM)
The GLAM (GridLock Access Management Solution) is a centralised access management application for the management of access requests to remote locations, which have been equipped with static locking devices and configured on this system. This system is GPS (Global Positioning System) based and independent of national and international boundaries. It provides geographical views and GPS position of all remote locations and utilises wireless communication and radio frequency identification technology, as well as mechanical interlocking mechanisms to secure these remote locations.
The GLAM solution has been designed in a generic configuration and can be applied to a wide range of static access management applications. In addition, the remote Gridlocks supplied are generic in design, which allow for easy adaptation to the physical limitations of existing infrastructure in different application areas. These currently include applications for the locking of various manholes and equipment containers; pump stations; power substations; high voltage transformers; access tunnels; various perimeter gates or at any location where the requirement to control access in real time, or where the value of asset being protected, justifies the deployment of such a system.
The entire system boasts an extremely high level of security, as an effective barrier against crime in exposed and remote environments. It can also be utilised in high security applications, where strategically located entities can be secured and controlled on a global basis.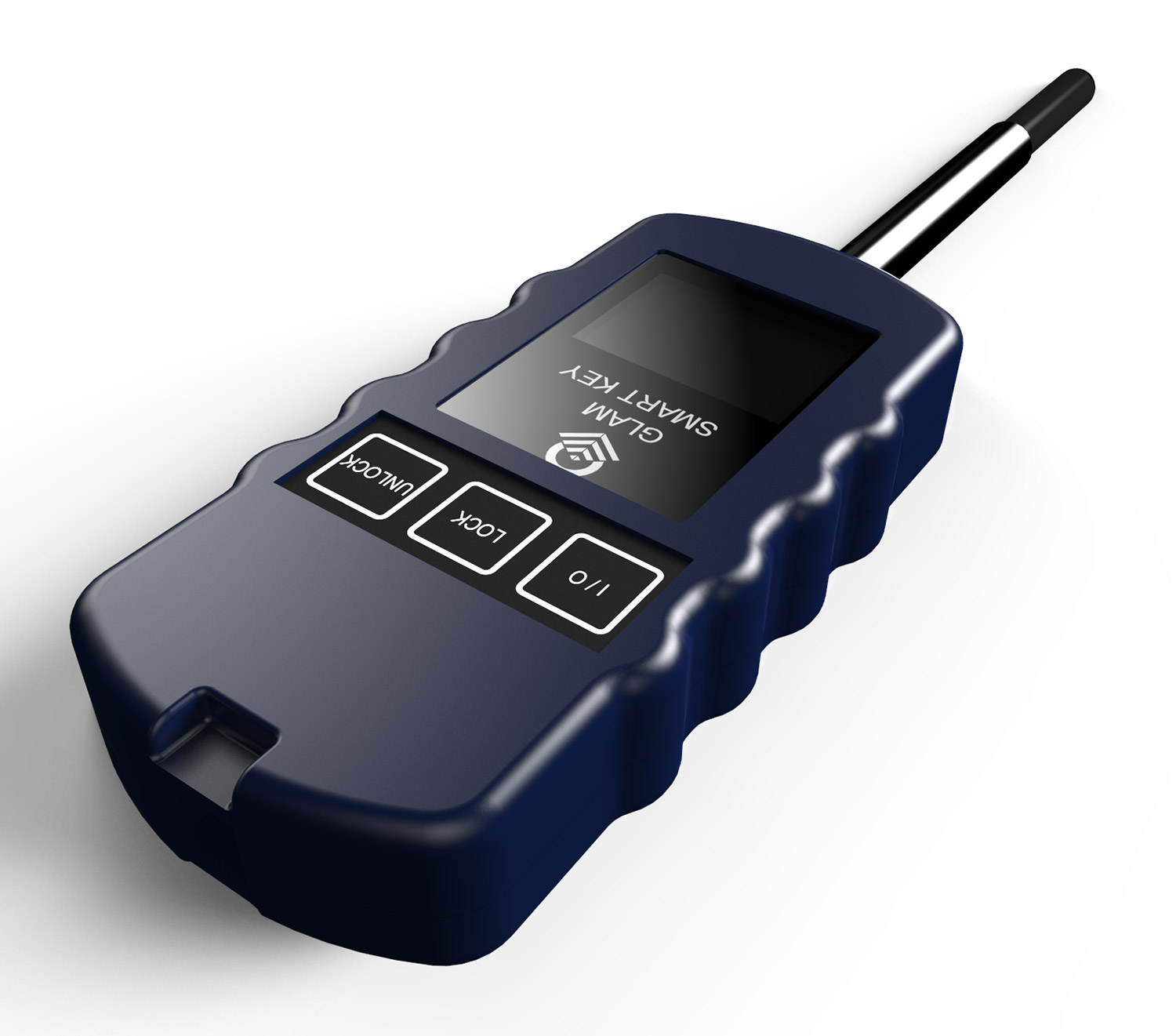 Manhole Cover Lock Integration
The Glam Solution comprises three components, each with the following features:
Centralised Management Platform
The platform controls the entire system from which all access requests are managed. The platform utilises a Linux operating system and server with a windows internet browser application for user access. The keys are pre-authorised for access on an individual node basis. Parameters such as key serial numbers, lock and latch serial numbers and time intervals, are all utilised in the authorisation and authentication process to grant access to an individual user. The system is centralised, but user access can be from any location required, with specific user profile limitations on end users. The system supports a referenced GIS data application model to represent all Gridlocks and Smart keys located on the system.
The locking device or Gridlock is an encapsulated electronic dead lock, which requires no power connection or communication infrastructure. The device is water, dust and grit proof, certified to IP67 and contains no active energy source. It is manufactured from ABS Plastic and secured within a stainless steel shroud and mounting bracket which makes it self-contained, maintenance free and also provides high physical strength to the unit. This device is also resistant to a wide range of chemicals. The lock is "energised" by a key, however no physical contact between the key and the lock is required as all communication to the lock is by way of an encrypted proprietary inductive communication circuit. The dead-lock can be customised for a wide variety of locking applications.
This unit "energises" the lock from an internal power source that is rechargeable. The key manages all communication with the lock to authenticate and operate the system. It also manages the data communication back to the management platform over the GSM (Global System for Mobile communications) network. The key also captures all events relating to an access incident in a log file and updates the central platform of all activity and status on completion. As a hardware protection feature, keys can be disabled from the central platform, should the need arise. The key engages with the lock through a key hole and the lock is thus not accessible to be tampered with in any way. In addition, keys can be GPS located and tracked on the system. Access requests are pre-authorised and downloaded to keys, prior to granting of access to any user. Currently  two smart key versions are available, the first has an integrated SIM card, display and interface buttons. The second version comes without a display and is linked to a standard external Android device via Bluetooth. The GSM modem and GPS antenna of the device is used as a communication channel to the centralised platform while the display serves as a user interface.
Can be retrofitted to existing products and applications.

Functions over national and international boundaries.

Requires no additional infrastructure at nodes being managed (Power or fixed line communication).

Functions between multiple operators or customers and allows sharing access to infrastructure, in a controlled and configurable manner.

Standard open architecture that can be integrated with existing information systems through a custom API  (Application Programming
Interface).
Q: Can locks be tracked?
A: GLAM is not a tracking system. It
manages access. On the mobile application it is however possible to restrict
opening and closing of locks within pre-defined coordinates. Last known
position of keys and locks are always available.
Q: Will I have record of whom and when locks were opened /
closed?
A: A full audit trail of all transactions is kept on the GLAM system. Not
only will you be able to see who operated a lock but also when they did it and
if a lock was left open it will be flagged on the system as unsafe.
Q: Can I get reports from the system?
A: A variety of reports are available on the
system.
Q: How is information updated to the system?
A: All information
is transmitted via the GSM network between Smart Keys and the GLAM system.
Information is up and downloaded between keys and the system in real-time. Key
operator cannot manipulate transmission as the key automatically updates after
every transaction.