The Boulevard, situated in Woodstock Cape Town, is an upmarket commercial landmark and a popular home to both local and international tenants. This uniquely beautiful, glass building was in need of a facelift to ensure the structure was of sound integrity. The project commenced in March 2018 and was completed in June 2018.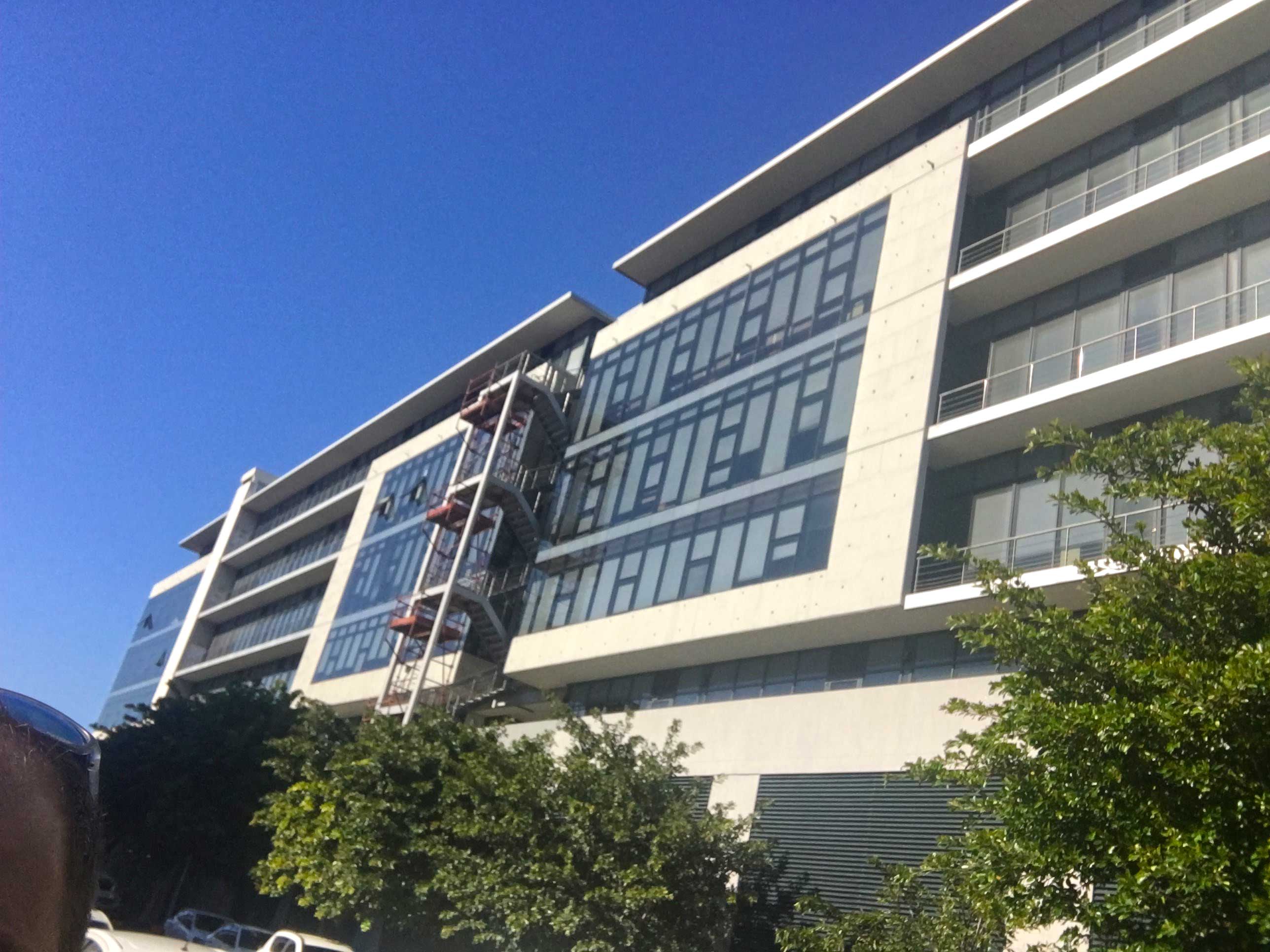 When this project was approved to reseal around the glass windows from concrete to frame, Ross Hall, from Ultimate Heights, the main Contractor on site, contacted Jan Ellis, Technical Sales Consultant – Sika SA. Ellis advised Hall the use of Sikaflex-AT Façade, a high performance elastic joint sealant, as an ideal solution for the application. Sikaflex-AT Façade is a one-component, moisture-curing low modulus elastic sealant. This product is designed specifically for joint sealing of movement and connection joints, porous and non-porous substrates. Offering excellent workability characteristics as well as low stress to the substrate, it is solvent-free and silicone-free and, although primerless adhesion on many substrates is possible with Sikaflex AT Facade, the extreme weather exposure of this building necessitated the specification of a primer.
On completion of the initial part of the project, the contractor addressed the exposed external concrete of the building which was to be coated with Sikalastic-152. The concrete was laden with cracks and pores resulting in water forming internal ponds and therefore required a protective waterproof coating. In order for the application of the Sikalastic-152 to be done all office space had to be cleared and the furniture moved out due to the leaking of the outer walls.  The product was applied as a two coat system at a 3mm thickness.
Sikalastic-152 is a 2-component fibre reinforced mortar, with a low elastic modulus, based on cement modified with special alkali-resistant polymers. It contains fine particle size selected aggregates and adequate additives for waterproofing and protection of concrete subgrades.
The client required an earthy, more natural look for the finish and consequently, a final coat was applied including a stipple finish incorporating river sand in the Sikalastic-152 to achieve the desired effect, completing the main waterproofing element of the structure.