Security upgrade for the Port of St Helena Bay, along the West Coast of South Africa. Boomgate Systems, a market leader in Vehicle Access Control and High-Security Equipment was chosen by one of our faithful partners, as the preferred supplier for this project and we are well pleased for the vote of confidence.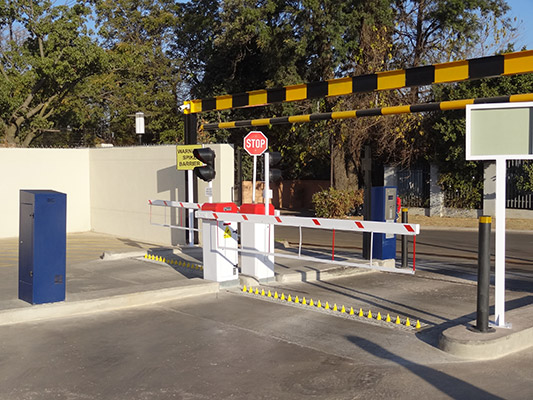 The product of choice, our Scorpion® High-Security Spike Barrier. Having supplied various major ports throughout our coastal cities from Saldanha Bay up to Richards Bay, our quality has stood the test of time. Boasting over 5000 units being supplied into the market, we have proudly and promptly cemented our brand into the global access control industry.
Complete with the latest market innovations and industry firsts, the Scorpion® Spike Barrier comes standard with our 'True' Battery Backup System as well as the incorporation of two independent torque motors which are electronically interlocked for safe functionality.
Boomgate Systems is the first to have introduced this feature into the marketplace. The spikes lower before the boom arm opens. This ensures a safe passage for the vehicle to pass through. If you force the boom arm open on a closed Spike Barrier to gain unauthorised access, the Spike would nominally drop and you can gain access. Boomgate Systems Scorpion High-Security Spike Barrier does the opposite, the Spikes remain up preventing unauthorised access making the Spike Barrier very secure.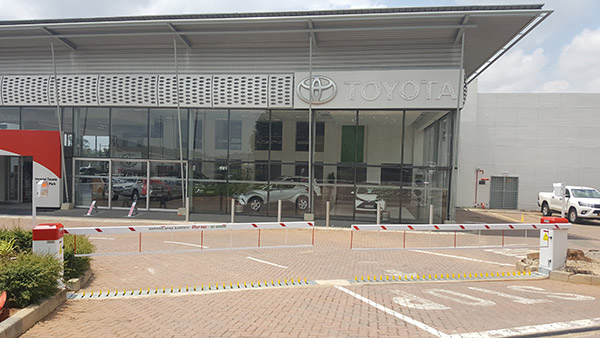 Boomgate System's Scorpion® High-Security Spike Barrier is 100% duty rated and is manufactured for long-lasting continuous operation. The Scorpion® High-Security Spike Barrier offers protection from both directions and can integrate with any access control and ticketing system.
Scorpion® Spike Barriers | Boomgate Systems
To get a quote, please fill in the form below:

Scorpion High Security Rapid Spike Barrier
This Blocktober, Specifile features security barriers and theft prevention products. If you have a story to share, please submit below: