Check out this logo mat we did for SAPS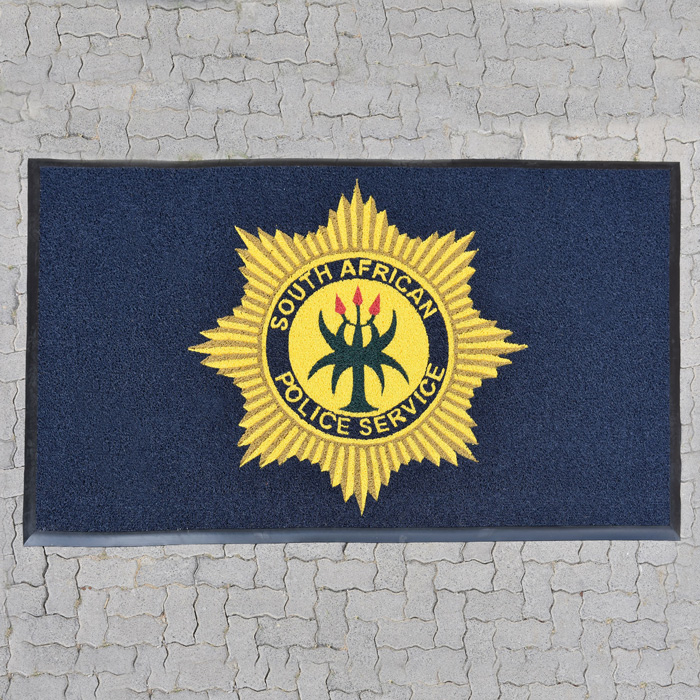 Tyler Dolman, Internal Sales Consultant, recently assisted SAPS (South African Police Service) with a brand new Super Contract Fall logo mat. This mat is ideal for emphasizing the SAPS emblem. The resilient open-loop design scrapes dirt from shoes allowing it to fall through the mat for easy cleaning.
Thank you for choosing COBA Africa as your number one supplier of logo matting. If you are interested in creating a unique entrance mat with a logo, chat with one of our experts.