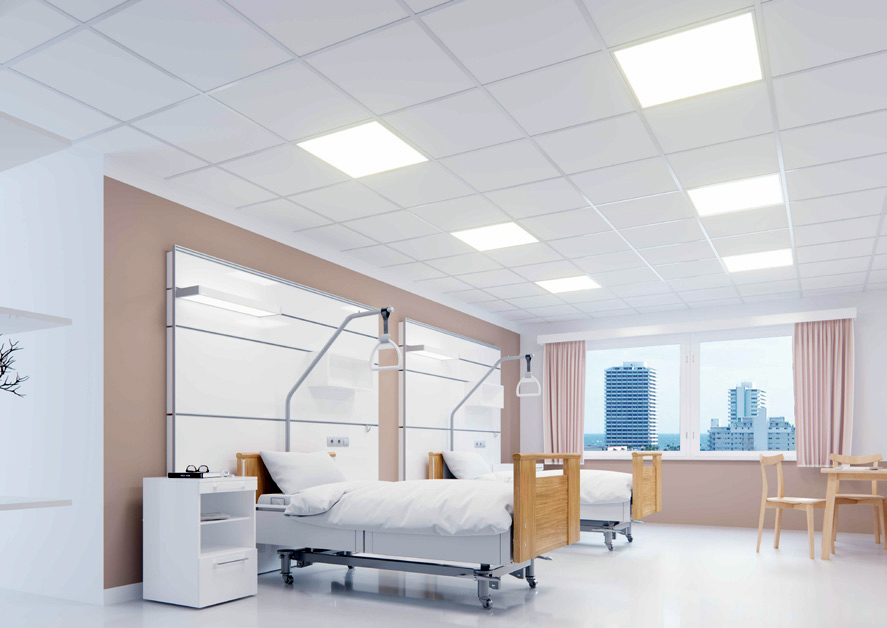 OWA has the best hygienic solution!
We provide you, our Customers, with complete acoustic ceilings and systems that are adapted to cater for any demanding usage requirements on your specific projects. These typically include appealing design, suitable acoustics and fire protection as well as hygiene control, moisture resistance and air purity.
We supply acoustic ceilings, MDF acoustic walling and ceilings, fire protective ceilings, hygienic ceilings, designed ceilings, metal ceilings, skimmed plaster ceilings, sound and thermal insulation and drywalls. Whatever you're planning, we have the solution!
The coronavirus pandemic has necessitated the overhaul of our current hygiene practices. Humancare Sinfonia is specifically designed to prevent the spread of bacteria, fungi, germs and viruses, as well as provide excellent acoustic performance. Making this tile perfectly suited to hospitals, offices, schools and any environment where increased hygiene and sound clarity is required.
HUMANCARE SINFONIA:
Compliance to test standard NF S 90-351 (revision 2013-04)
Cleanroom class ISO 4 (ISO 14644-01: 1999)
Decontamination class C(0.5) 5
Bacteriological purity class M1 or M10
Compliance with JIS-Z-2801 Standard (up to 5-log reduction)
100% recyclable as part of OWA Green Circle
High absorption values ensure that Humancare Sinfonia is highly suited to spaces requiring good acoustics.
For a quote or more information, please fill in the form below: