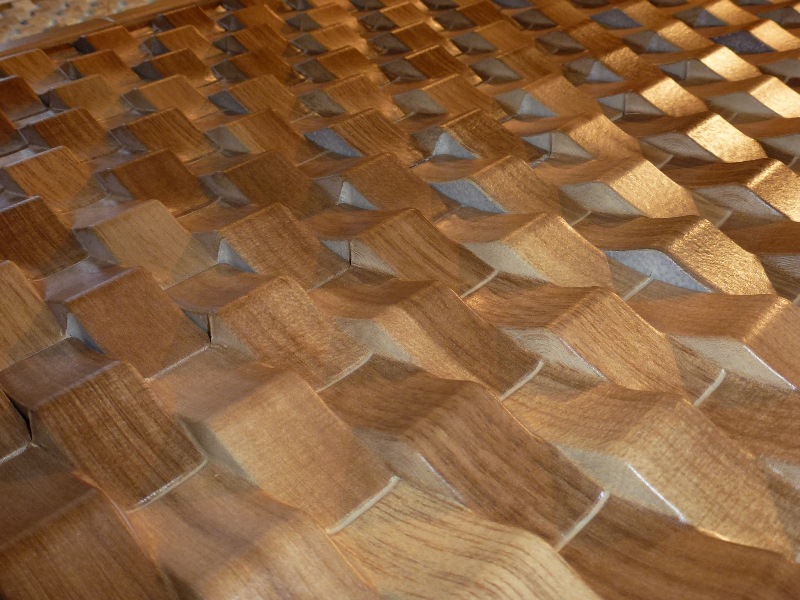 In September last year, Tile Africa attended the International Exhibition of Ceramic Tile and Bathroom Furnishings – Cersaie 2012 – in Bologna, Italy. 
A total of 910 exhibitors from Italy and various other countries used the event to present the latest developments in ceramic tiles, bathroom furnishings, raw materials and equipment for ceramics and display systems for ceramic products. The exhibition attracted over 75 000 visitors, including architects, interior designers, building contractors, tile layers and retailers from around the world. 
Kate van Niekerk, marketing manager at Norcros SA – which, as a group, includes Tile Africa, TAL and Johnson Tiles – reports on some of the trends noted at Cersaie 2012. 
In terms of style:
–       Three-dimensional tiles were seen in all shapes and sizes, from bold and carved designs to textured 3D tiles and novel, contemporary shapes, all made in ceramic.
–       Metallics combined with mirrors and crystals are used to create glitzy and glamorous feature walls.
–       Using inkjet technology, it is now possible to make large mosaic panels with customised images printed on the panels to create huge feature walls. Images range from portraits, to objects and colourful geometric designs.
–       One of the most popular trends noted at the exhibition was the wood- and stone-look ceramic tiles. High definition inkjet technology now enables ceramic and porcelain tiles to be printed to look exactly like limestone, granite or wood, with different wood grains. The technology even produces tiles that look like distressed wood – wood that has been weathered by the sun and sea. 
Regarding décor and surface trends, inkjet technology is the hero. Imagery, on tiles of all sizes, includes floral prints, funky and colourful graphics and geometrics. Textured surfaces and striking graphic images make for bold and dramatic statements.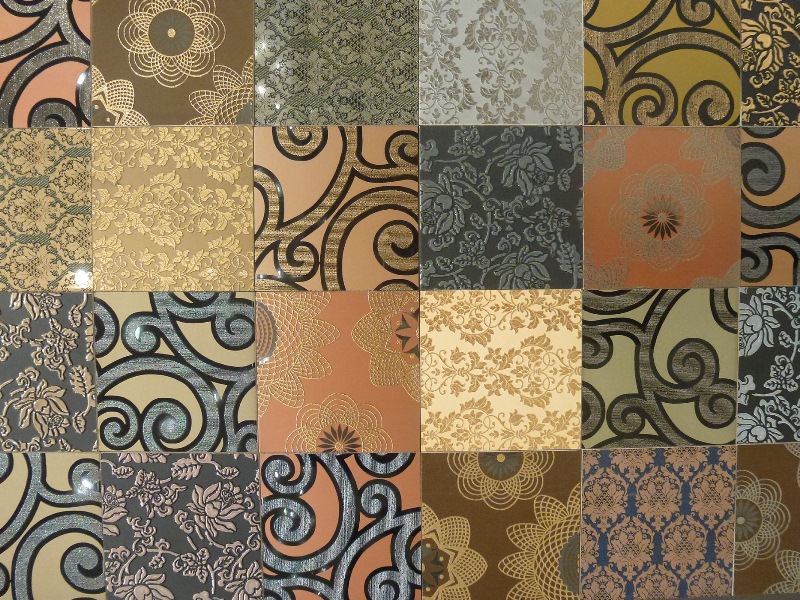 In terms of colour:
–       Tiles in bright colours such as citrus yellows, tangerine, lime, raspberry and red were seen at most of the exhibition stands.
–       For the contemporary, metro' look, shades of grey are often teamed up with crisp white. Black and white is also still popular and at Cersaie 2012 this classic combination was enhanced by three-dimensional black and white tiles. 
Among the new trends in bathroom ware:
–       Wood was noted as an important material, used in designs that are nature-inspired. In some cases wood was combined with ceramics and steel to create a sleek, modern and sophisticated look, whether in the bath, vanity or other bathroom furniture.
–       The showers displayed were abstract, bold and fun with large shower heads in a variety of colours. LED lights, powered by water pressure, add to the sense of fun.
–       Taps featured modern and clean lines with hints of colour in white, brushed metal and chrome. 
Van Niekerk says not all the fashion trends seen at Cersaie 2012 will suit South African tastes and styles, but Tile Africa customers can look forward to more patterns on tiles, the use of bright colours, textures, combined materials and other novel developments in the near future.