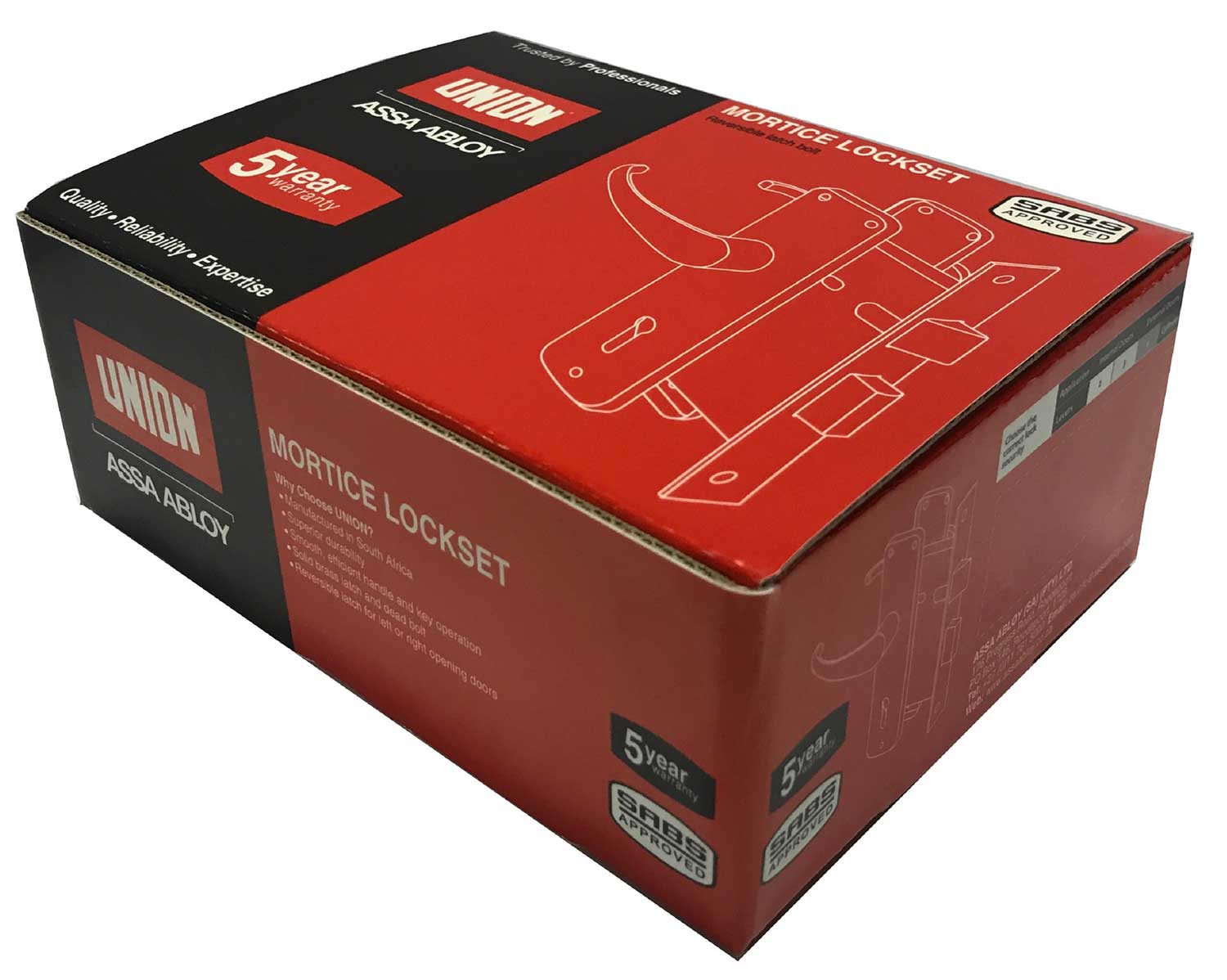 UNION, one of ASSA ABLOY's leading brands, is currently rebranding and Vice President for ASSA ABLOY South Africa, Riaan Olivier, gives a brief overview and explains what this means for contractors, locksmiths and installers.
UNION has sought out and listened to feedback from distributors, contractors, locksmiths and installers on ways to continue providing the quality and value they expect from UNION as well as to continue delivering even better products and services going forward. "A number of activities undertaken in the UK as well as in South Africa in the last year include spending considerable time with our customers, listening to and, most importantly, learning from their feedback," says Olivier. "Their responses form the basis of our rebrand and will continue to play a role in UNION's future."
"In addition to a new tagline, the rebranding also incorporates a new 'look and feel' for UNION products and packaging," explains Olivier. "The UNION brand has always been known for 'Three solid reasons to choose UNION … quality, reliability and expertise'.  The new tagline, 'Trusted by Professionals' aligns with quality, reliability and expertise which remains part of the rebranding, and focuses on end-users, installers, locksmiths and contractors, in other words, professionals, who have trusted the UNION brand for many years."
Moving to the 'look and feel', Olivier notes that this is the most easily identifiable part of the UNION rebrand which he explains has been simplified to increase brand impact and recognition. "This," says Olivier, "will lend the UNION brand an increased visual presence with our distribution channels as well as with our locksmiths, installers and end-users.
UNION locksets and lock bodies will now be powder coated in the UNION red for high visibility at our customers and to facilitate identification for our installers and end-users."
In addition to the makeover, considerable investment in research and development (R&D) is also being made, culminating in new product introductions under the UNION brand. "As part of the global ASSA ABLOY group, we are heavily supported by R&D investment to ensure UNION is able to offer turnkey door solutions to locksmiths and installers," notes Olivier. "In addition to reviewing our product portfolio, we have updated some of our products including the lockset product offering."
Product development and innovation will be supported by an increased focus on marketing. This will include improved and more user-friendly tools to help locksmiths and installers sell UNION products to their customers.
Of the three reasons – quality, reliability and expertise – why locksmiths and installers should choose UNION, the brand stands first and foremost for expertise. According to Olivier, UNION boasts a rich heritage that dates back to 1840. "In addition to a significant combined experience between the technical, support and pinning teams in our master keying department, we have Masterkey schedules in our archives dating as far back as the 1930's. It is this expertise that enables us to continue to innovate and perfectly positions us to offer an enhanced service. Understanding the pressures that our customers face to deliver in a 24-7 market, we have worked extensively to meet our customers' requirements; thanks to our expertise we have the necessary flexibility to be able to reduce the lead time on Masterkey cylinders."
Manufacturing and product design expertise remains in-house, with a global team of R&D experts and innovation engineers working hand-in-hand to ensure top quality products at all times. Many UNION products are and will continue to be manufactured at ASSA ABLOY's Roodepoort facility on Johannesburg's West Rand. "Our continued commitment to local manufacture has been fundamental in our ability to provide the product assurance and value that is essential in building and maintaining the trust of locksmiths and installers in the UNION brand," concludes Olivier.