Property portfolio managers and tenants are facing punishing escalations in water and electricity tariffs. Consequently, making every cent count has never been more important, nor has the need to ensure that billing is accurate and that the collection of monies is efficient. Invirotel, a specialist division of the Proudly Bidvest group's Voltex, have put the professional management of utility provision and client control at the heart of its Invirotel Smart Metering Management System. The system delivers by ensuring efficiency targets are met, carbon footprints are reduced, muscular usage data guides the client in assessing future capex layout and, critically, business stability is not undermined by inaccurate bulk billing or by the difficulty of collecting monies from tenants and co-users.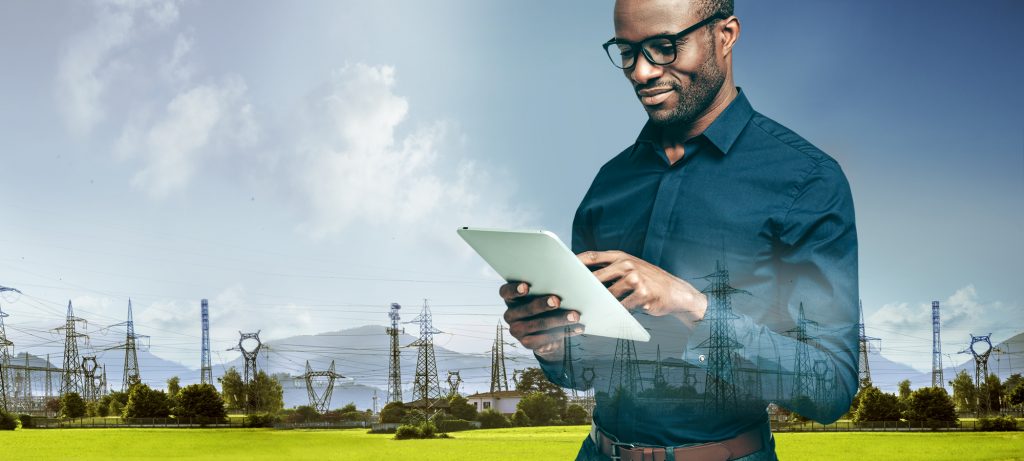 Invirotel, established in 2011, caters for the growing need in smart energy management solutions. As a distributor of smart meters, its main target markets are municipalities, commercial property owners and managers of tenanted real estate. Expertly skilled in software development and management solutions that create a transparent reporting and monitoring output so that customers have control over electricity and water consumption.
What makes the system smart?
Advanced Metering Infrastructure (AMI) underpins this highly functional yet surprisingly simple and affordable energy metering solution. AMI is an integrated mix of smart meters, communication networks and data management systems that enable two-way communication between utilities and customers. The Invirotel electricity meters – which are either single or three phase – can operate in either pre- or post-paid modes and use existing power lines to communicate with the data concentrator unit (DCU) which is capable of reading the meters remotely. The water meters connect with Invirotel's cloud-based software system directly using wide area radio frequency communication. The concentrator allows two-way access to all meters and can be connected with up to 400 metering endpoints.
A comprehensive turnkey offering
The Smart Metering Management System incorporates a Utility Account Administration System. It is fully supported by dedicated technical teams who provide a range of end-to-end services. Water and electricity usage audits are carried out prior to the drawing up of installation plans and scheduling.  Software integration and customisation form a crucial part of the process. A winning feature is that it can work with smart meters already deployed: Invirotel's meter management software is compatible with the majority of smart metering brands allowing customers to make full use of existing assets. Certificates of Compliance (SANS 10142) are issued once the meters and all related infrastructure is in place. Ongoing assistance is provided to customers who want help with analysing power quality and improving their energy efficiency. The Utility Account Administration System verifies and validates bills produced by any South African municipality and utility company as well as bills received from private metering companies.  The verification and validation are carried out automatically using the data-rich tariff engine and real-time data received from the meters.
A system designed for your customer's convenience
The entire system has been designed to appeal to customers on numerous levels, with 100% accurate billing data topping the list. Digital, tamper-proof meters preclude errors and fraud and require zero maintenance. The two-way communication between the meters and the user interface allows for real-time SMS and email notifications of faults and incidences of attempted fraud. As a result, outage detection and restoration of services are that much faster.  The Invirotel online dashboard gives both property managers and tenants the option to access consumption data to understand usage patterns. If tenants use private vending, they can monitor consumption, in addition to purchasing electricity vouchers, using the handy Voltex Mobile Prepaid App. Controlled and gradual cut-offs for non-payments are also made easier using this smart metering solution.
A vital tool for property managers
The management of and billing for energy and water consumption is a headache for many property managers. Invirotel really does make the whole process supremely easy and accurate. Imagine being able to manage an entire property portfolio centrally. The flexibility of Invirotel means that building assets can be metered in their entirety or in individual sections using either bulk or sub-metering. Keeping track of common area consumption has never been easier and leaks can be quickly detected. The big data harvested from the meters opens the way for managers to create revenue and energy/water balanced reporting. Capable of drawing benchmark reports both intra and inter portfolio, for building categories, per number of users or per GLA. Report periods can be every half-hour and whilst load-switching schedules are being defined for improved efficiency. The automated meter-linked billing process does away with billing disagreements between manager and tenant, is an invaluable tool.
No contest
 If you aim to partner with your customers to manage assets expertly and eco-consciously, then installing the Invirotel Smart Metering Management System should be a serious consideration. In a tough economy, profit growth gets tougher. Drastically improving electricity and water management will be a key focus for any property manager. By introducing a professional and reliable smart metering system, property managers can concentrate on infrastructure funding where it is needed most. Put an end to wasteful expenditure and see the bottom-line reflect healthy growth.
Company: EMS Invirotel
Tel: 011 100 3070 or 083 327 6343
Contact person: Modishane Sebona
Email: modishane@invirohub.com
Website: https://www.invirohub.com/#/