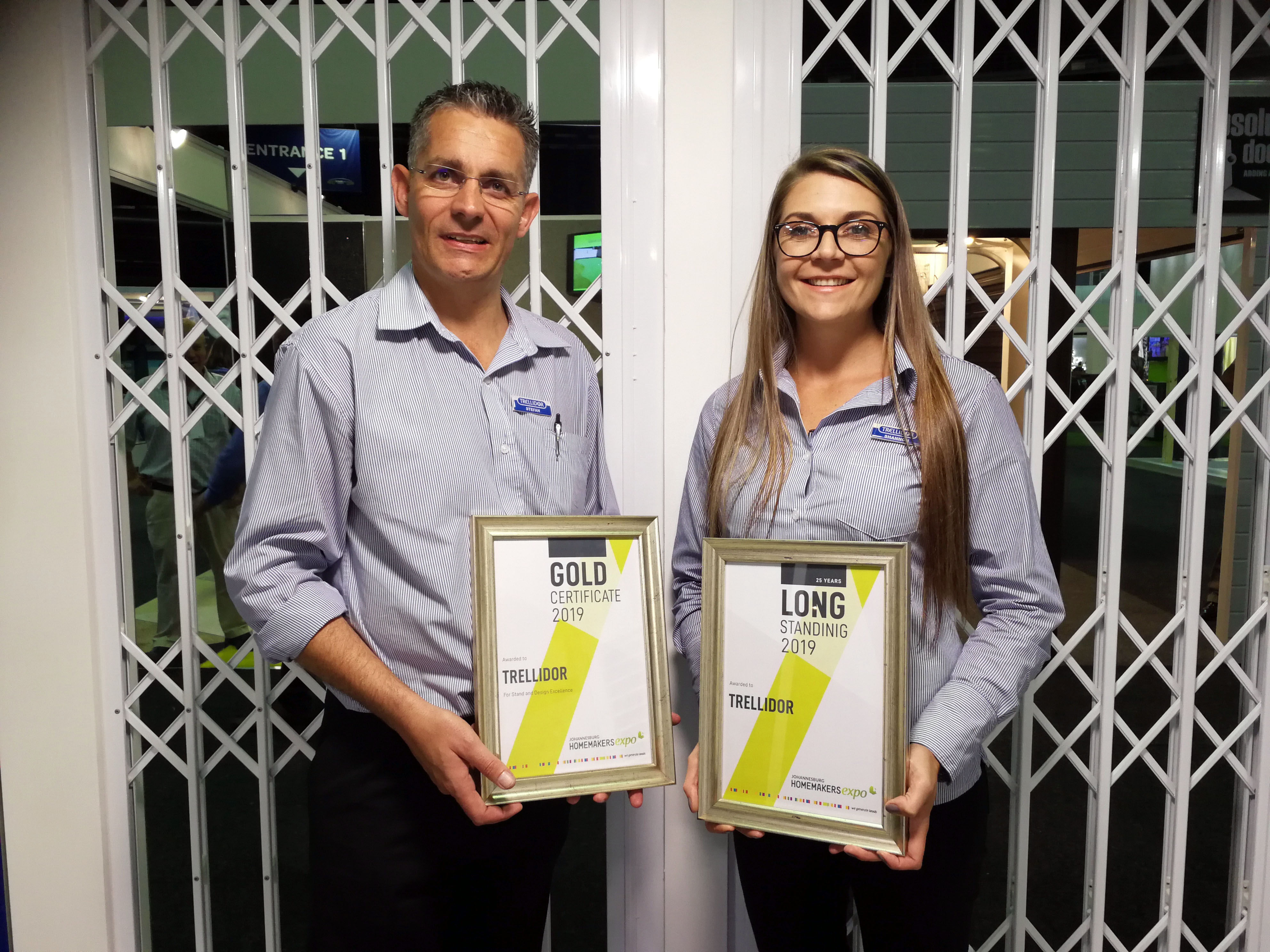 The Trellidor team was thrilled to receive two awards at the 2019 edition of Jo'burg Homemakers Expo.
They were awarded a Gold Certificate for their new exhibition stand (located at F27/28G), which is light and airy with plenty of space for people and products.
The product range incorporates Trellidor barrier security and Taylor Blinds.
They were also recognised for being a long-standing exhibitor with 25 years at the show.