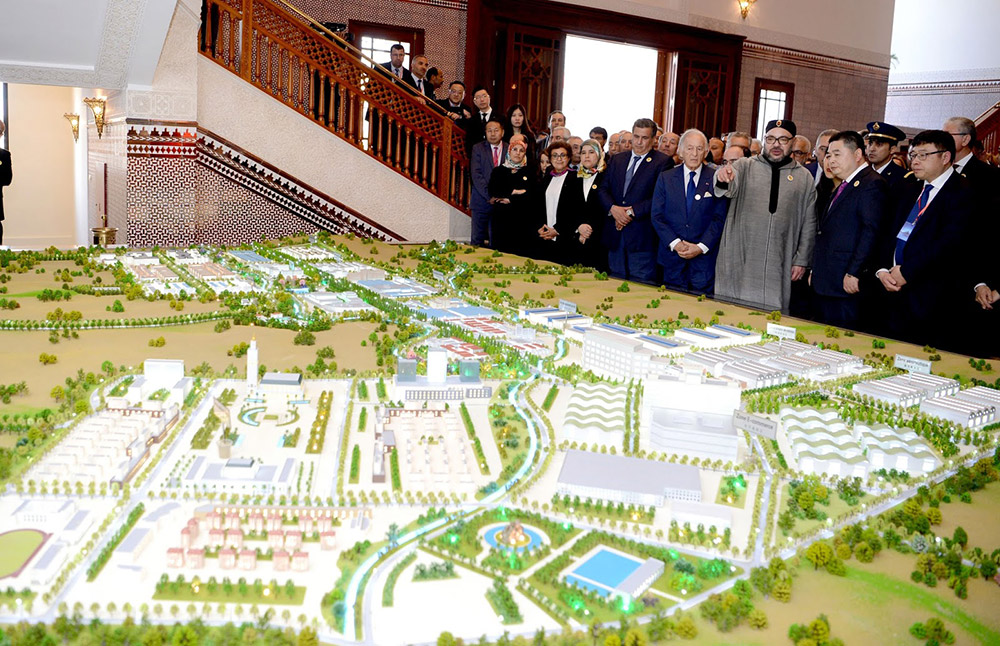 Morocco has started construction on the Tanger Tech City in hopes of attracting investments worth $10 billion and creating 100 000 jobs. Initially announced in 2016 and launched in March 2017, the Mohammed VI Tangier Tech City Project was abandoned in 2018. Chinese construction giant, China Communications Construction Company (CCCC) and it's subsidiary China Road and Bridge Corporation has taken over the existing plans. The two signed a memorandum of understanding with the Moroccan government on 26 April in Beijing during the Belt and Road Forum.
Tanger Tech is the new smart city named after King Mohammed VI and will be constructed in three phrases covering over 700 hectares out of 2000 hectares in total. Work already started in connecting the city to roads, electricity, water and rail.
The government of Morocco will grant tax incentives to companies operating in food manufacturing, automotive, aeronautical, renewable energy, chemical and textile industries. The attraction will be Morocco's free trade agreements with the EU and the US, as well as the growing African market.
The new tech city is intended to attract hundreds of Chinese Manufacturers to boost the Moroccan economy.