SA-made fire and security doors into Africa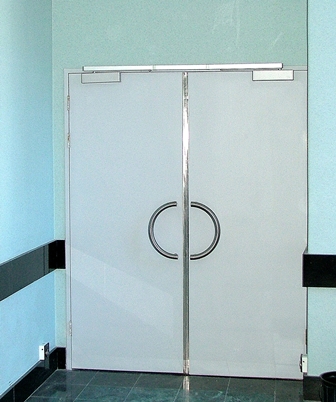 South Africa's leading manufacturer of fire, security and transformer room doors, Bitcon Industries, has continued its export drive into Africa and has recently secured several new contracts.
Bob Vollmer, director of Bitcon, says the company is supplying Rubidor fire and transformer doors to the new Blaise Diagne International Airport in Dakar, Senegal. Kharafi Holdings South Africa is the developer and contractor for this major project.
Bitcon is also supplying Rubidor fire doors and frames for the office, retail and hotel components of the new Levy Business Park and Hotel in Lusaka, Zambia, where Group Five is the main contractor, and for extensions to the Mount Meru Hotel in Arusha, Tanzania, where the main contractor is Holten (EA) Consulting.
Bitcon's security doors are on order for the World Bank Country Office in Freetown, Sierra Leone. Modcon Constructions of Sierra Leone is the main contractor on this project.
A subsidiary of Vitrex and based in Johannesburg, Bitcon manufactures Rubidor fire doors; Anti-Bandit, Polar and Hippo security doors; and transformer and lead-lined doors. Its Rubidor Class A, B and D hinged fire doors meet the requirements of SANS 1253:2003. Compliance with the national standard is based on successful tests for stability, integrity, insulation and impact resistance.
Bitcon also produces sliding fire doors in the Class A, B and D categories which meet the national test standard. The doors are available in single, bi-parting, or double direction formats.
access control
exports
fire doors
fire safety and protection
security doors
transformer room doors
windows and doors