ASSA ABLOY South Africa, an industry pioneer in turnkey door opening solutions, is proud to announce the launch of the new, world-class ExiSAFE panic and emergency exit hardware from the renowned UNION brand.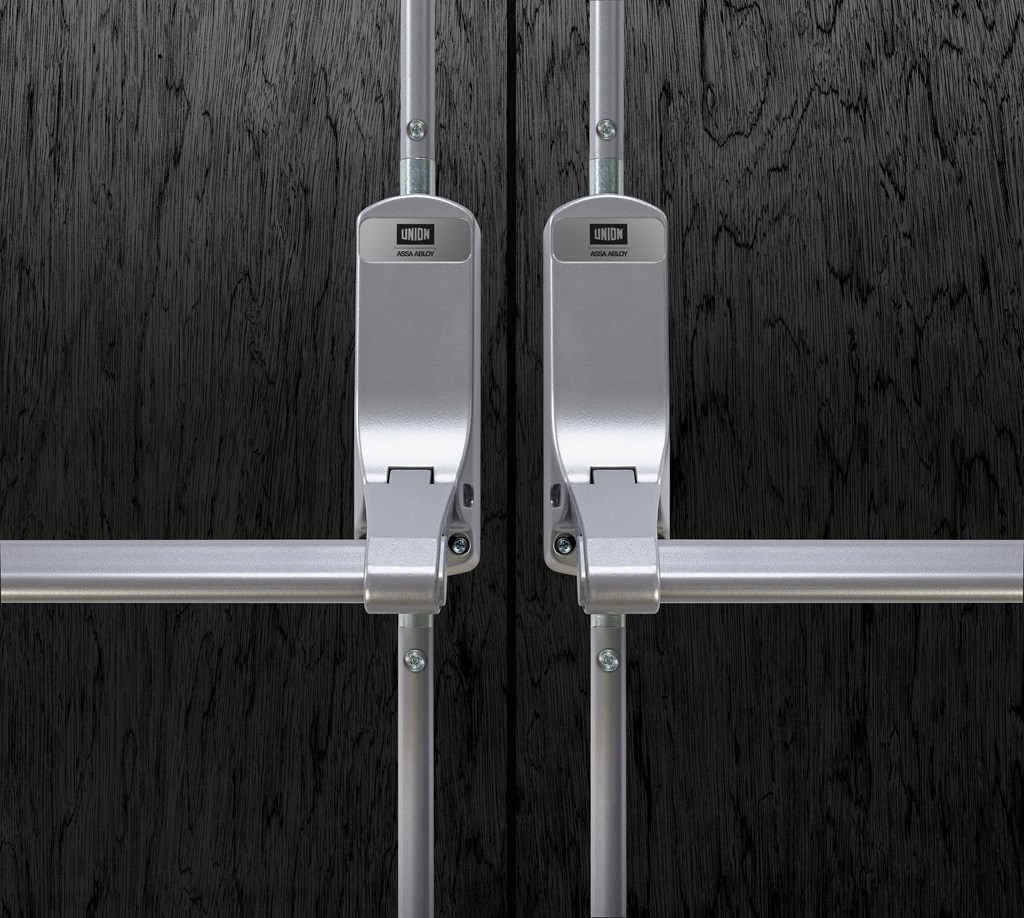 While many different emergency situations can occur in a building that requires quick evacuation, we have seen a notable rise in fire-related incidents in the country's CBDs.  "ASSA ABLOY South Africa, fully cognizant of the magnitude of the problem, is committed to providing solutions such as the ExiSAFE which is suited for both public buildings and private facilities," states Hayley Elwen, ASSA ABLOY Business Development Director: Africa. "Synonymous with safety, reliability and durability, the ExiSAFE panic and emergency exit hardware are designed to provide simple and fast escape whilst securing entrance access."
During an emergency situation, there are high-risk factors such as smoke inhalation (in the case of a fire), stampedes and falling debris. The ExiSAFE system offers occupants an effortless, fast and safe exit from a building, preventing injury and ultimately saving lives.
The ExiSAFE array of surface mounted panic and emergency exit solutions include a Panic Latch and Panic Bolt for single door applications, a Panic Set for rebated double doors as well as, a Push Pad Emergency Latch and Outside Access Devices (OAD).
Manufactured in the UK and backed by a ten-year guarantee, the product is certified for fire doors to deliver best-in-class quality, setting the benchmark in panic and emergency hardware. ExiSAFEadheres to all international fire safety and quality standards including the Certified independent testing quality mark, fire rating and CE mark for safety, as well as BS EN 179 and BS EN 1125.
Alongside extensive research by architects and specifiers, ExiSAFE has undergone exhaustive testing, successfully completing over 200,000 cycles for timber and metal fire doors. The hardware is rated for 120 and 240 minutes respectively on timber and metal fire-rated doors.
Featuring a stylish silver finish, the rugged ExiSAFE caters to customers' individual requirements offering flexible installation options and combinations of panic and emergency solutions across a project. The push bar and bolt rods can be resized on-site to ensure a seamless door match. The push bar features a closed-arm design reducing the risk of finger trapping. Elwen also notes that universal handing ensures easy, hassle-free installation and adds that the ExiSAFE hardware can also be easily retrofitted to existing fire and emergency escape doors.
Elwen points out that often customers are equally as concerned about security as much as emergency escape. "In many instances, fire escape hardware on doors is seen as a security risk, and security people on site are adding extra locks and in some cases, the panic escape devices are even chained and bolted shut preventing this door from being used as an exit route! This puts occupants at risk – a locked emergency escape door is most certainly not an emergency escape door and poses a huge safety risk for the occupants. ExiSAFE panic escape hardware is a robust product which is able to withstand any tampering".
Antitrust technology in the device does not allow any manipulation from the outside. In addition, sheer screw technology on the Outside Access Device (OAD) lever handle and free swing technology on the OAD knob also prevent manipulation. These enhanced security features ensure peace of mind knowing that no intruders can enter through the emergency escape door without compromising the safety of the building's occupants.
ExiSAFE panic escape hardware adheres to safety standards and is available in a wide variety of forms for different applications. Raising the bar in safety and security, the comprehensive range of ExiSAFEpanic and emergency hardware from UNION delivers unrivalled performance and relentless durability for customer peace of mind.
To find out more information visit the ExiSAFE product page. You can also contact ASSA ABLOY on 011 761 5000 or send an e-mail to za.info@assaabloy.com