Current regulations recommend a lifting station for the drainage of buildings even if natural gravity drainage is available. A lifting station is, of course, a must if the collected wastewater is below public sewer level and needs to be lifted to sewer level, hence the name lifting station.
But why use a lifting station when gravity drainage is available to the public sewer? Are there no other options? Back in school we all learnt that the shortest distance between two points A and B is a straight line. So why not use the same straight line when draining wastewater from a building?
Kessel has been offering new and direct drainage solutions for decades. Now they have developed a new type of drainage solution, the Ecolift XL hybrid lifting station.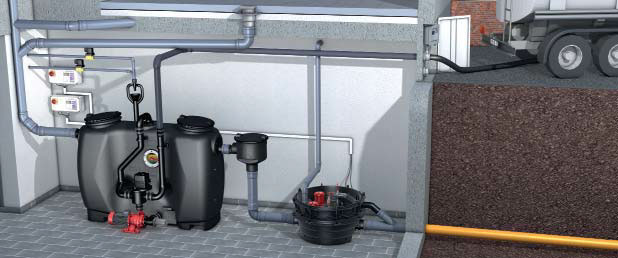 Why a hybrid lifting station? Because these new systems offer previously unavailable advantages to the operator. In the past, traditional lifting stations were used in office buildings, hospitals, hotels, schools, public buildings, commercial spaces, factories and multi-family homes. The result: lifting stations activate and pump repeatedly during the day and during the night.  Every litre of collected wastewater must be pumped into the sewer, often via a backwater loop before it drains with gravity into a public sewer.
The unnecessary pumping wastes significant energy and, at the end of the day, money. Not anymore.
The constant unnecessary pumping also drastically increases service, operating and maintenance costs. Not anymore.
Constant pumping noise is a nuisance and can affect the quality of living in a building. Not anymore.
Kessel has revolutionised drainage with the Ecolift hybrid lifting station, combining the best of both worlds. Many buildings have gravity wastewater drainage available to the public sewer. The Ecolift uses this natural gravity slope and has made it safe and reliable. The Ecolift hybrid uses the natural slope to the public sewer and offers the maximum in reliability and protection.
The advantages of the Ecolift are very unique:
Wastewater drainage even during power outages – this eliminates building interruptions which can occur even with standard lifting stations.
Reduced pump activations of the Ecolift XL minimise noise and vibration problems.
Cut operational costs in half.
Lowers energy usage.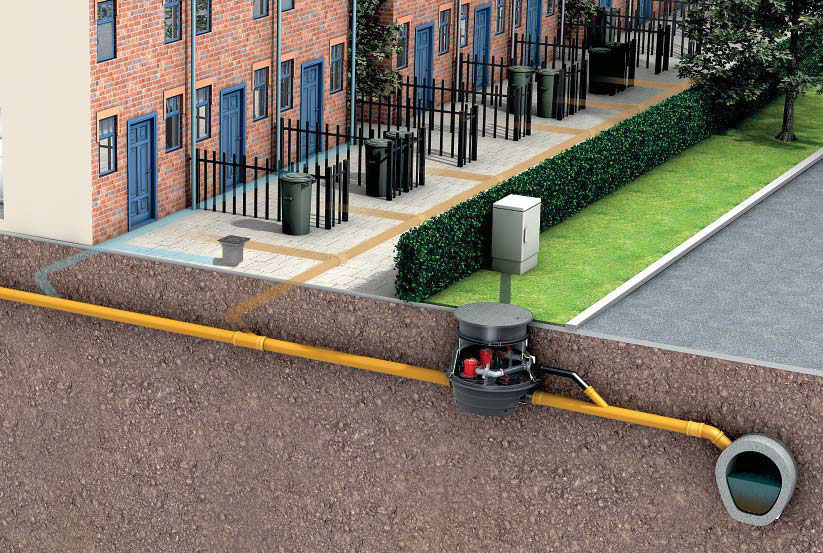 Available for outdoor underground installation in a chamber, for indoor installation in the concrete slab, and for indoor above-ground installation.
For use in office buildings, hotels, hospitals, schools, public buildings, commercial spaces, factories, and multi-family homes.
The Kessel Ecolift has revolutionised the drainage of buildings and done it in a safe, reliable, convenient and economical way.
Request a Quote
Contact EDT EuroDrain-KESSEL for the perfect solution