New CEO for the Institution of Civil Engineering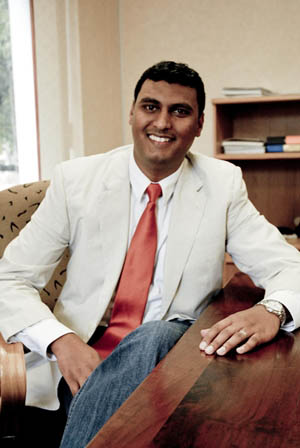 Manglin Pillay was appointed the new CEO of the South African Institution of Civil Engineering (SAICE) with effect from 1 October 2010.
As a civil engineer with particular interest in environmental engineering, Pillay gained experience primarily in the municipal solid waste and mining waste management sector.
He spent more than a year with national government, followed by seven years of professional consulting experience and joins SAICE directly from consulting engineering.
Pillay is described as a highly motivated and energetic leader who enjoys networking and connecting with people. He brings to SAICE his strengths in communication, business management, business strategy and marketing.
"As we embrace transformation in South Africa, we need to preserve the admiration and respect that the civil engineering profession has gained over many years. Civil engineering and civil engineers are central to the sustainable economic and social development of our nation. SAICE is therefore more than just a business. We are a service organisation. We serve civil engineers. We have an excellent and committed team at SAICE and we want to continue creating a home for civil engineers," he says.
Pillay completed his Bachelors Degree in Civil Engineering (Environmental) at the University of the Witwatersrand in 2002 and is currently completing research in Diversity Management in pursuit of his MBA at the Wits Business School. He also holds a qualification in pedagogics from the University of Kwazulu-Natal, Durban.
civil engineering
engineering
engineering institutions
environmental engineering