Kohler's new Veil Integrated toilet addresses bathroom technology in a sleek, contemporary fashion. With its clean, refined design lines and concealed tank, the Veil toilet offers smart toilet functionality with minimal interruption to the overall bathroom space.
The Veil combines thoughtful design, powerful performance and user-friendly functionality, giving a unique, innovative and luxurious experience to the user.
The new Veil integrated toilet offers cutting-edge technology without losing sight of the comfort features that make the ideal toilet. For instance, a sensor automatically opens and closes the seat cover as users approach and depart from the toilet. Incorporating Kohler's popular French Curve toilet seat, the toilet also provides an ergonomically designed experience to minimise pressure points and enhance comfort. Additionally, the seat is made with anti-bacterial material for improved hygiene.
Veil's remote control is designed to comfortably fit into the user's hand for one-touch control from its full menu of cleansing features including adjustable water temperature, nozzle position and function type, heated seat, dryer, deodoriser, night light and flush control. For enhanced hygiene, the bidet nozzle is self-cleaning and uses sterilised water.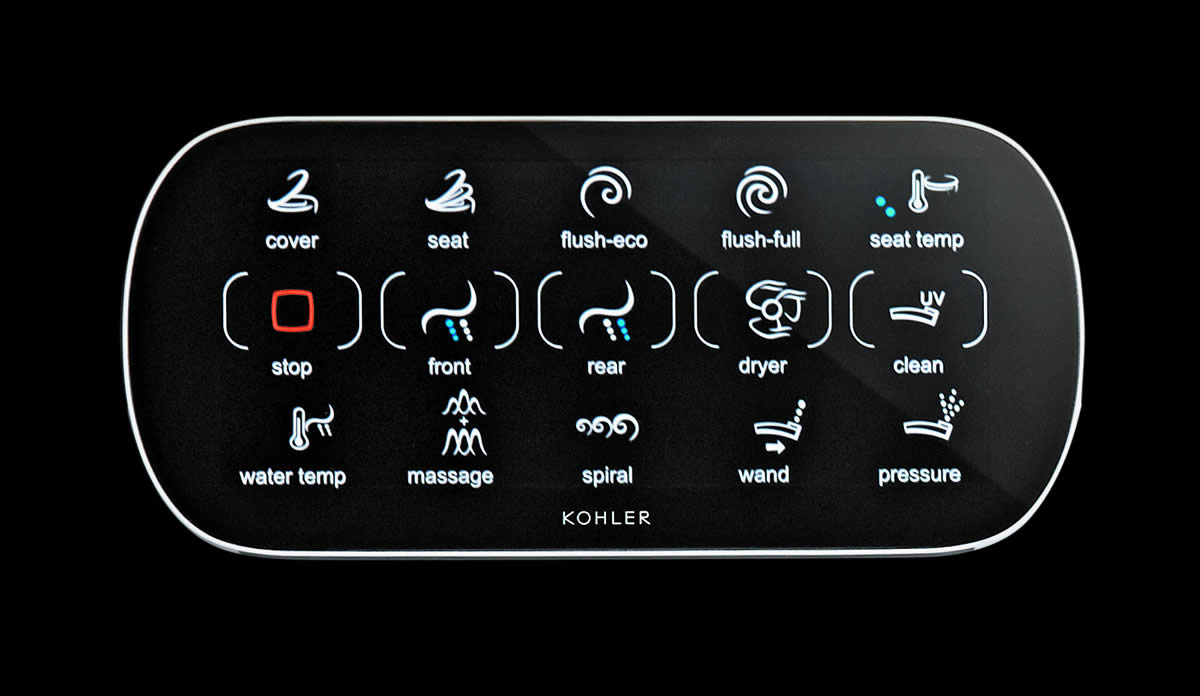 The Veil toilet is equipped with an exceptional flushing system featuring a rimless bowl for a cleaner flush; dual jets to create a strong siphon for efficient flushing; and powerful water flow to eliminate bowl residue. Offered with both 4.8- litre full and 3-litre eco flush options, the Veil integrated toilet provides great water savings.
Technology integration in the new range:
Automatic flushing with double siphonic flushing system
Night light and automated deodoriser
Intuitive touch screen remote – program and control personal settings for up to five users
Temperature controlled seat and water
Integrated bidet
UV light for self-cleaning wand
Self-cleaning wand with 78 holes for gentle wash
Rimless bowl
Intuitive function – motion-activated, hands-free opening and closing cover