Saint-Gobain Gyproc is now recycling gypsum waste from its Brakpan, Cape Town and Germiston plants, rather than sending it to landfill sites.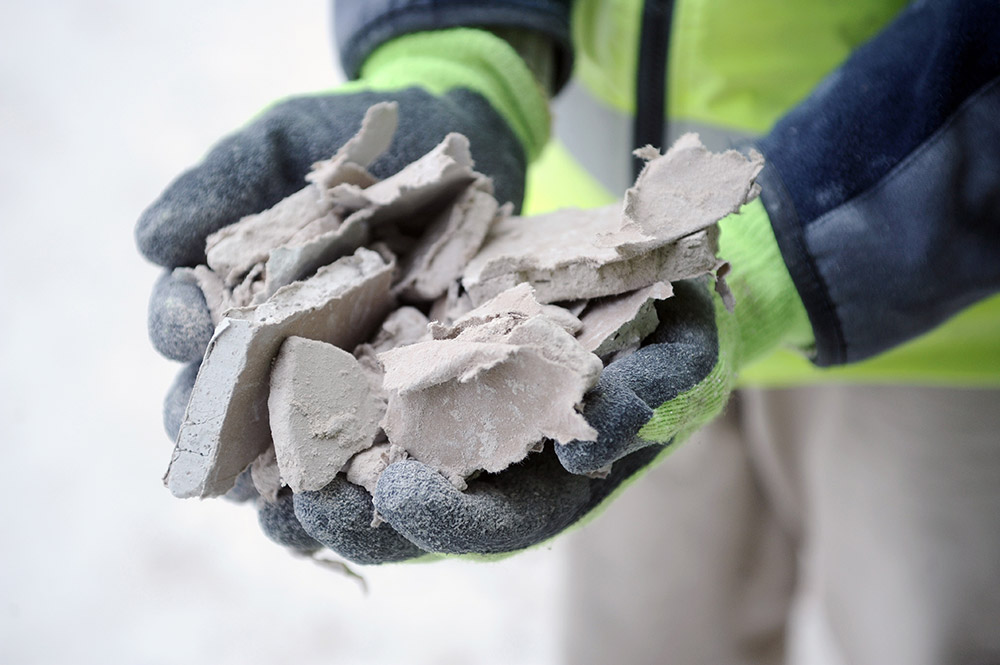 Apart from reducing the volume of waste sent to landfill sites, Gyproc's recycling solution has resulted in waste turned into fertiliser. This benefits agriculture and is positive for food production in an environment where global food scarcity is a very real issue.
For Elsa Lazenby, Gyproc's environmental, site risk and systems manager, it was a dream come true. "We've been assessing the best ways to put our gypsum waste to good use, and we now have a solution that minimises waste and transforms it into a key ingredient in fertilisers," she says.
Gypsum fertiliser has many benefits: it is a source of calcium and sulphur, which plants need for optimal growth; it improves acid soils and treats aluminium toxicity, which strengthens roots. The fertiliser loosens compacted soil making it possible for air and water to move through the ground which encourages strong root growth. Furthermore, it improves the soil's ability to drain well and prevents it from becoming waterlogged (especially with soil which contains a high percentage of clay) and it helps to reduce erosion and ensures that phosphorus and other nutrients remain in the soil.
One of the main obstacles in the recycling path was that gypsum was classified as hazardous waste. However, recent legislation now allows companies to apply for specific products to be de-listed as waste, making recycling possible.
Another driver of the recycling effort is future legislation that will make it impossible for companies to send waste to landfill. Landfill sites in the country only have about 10 years of capacity left before they are full.
"Apart from the legal perspective, Saint-Gobain is committed to minimise the health and environmental impact of our products and systems at each stage of their life cycle. It's our priority to find better ways to manage waste," says Lazenby.
The process is simple. A waste management company removes the waste gypsum from the site, where it is treated to remove the paper and adjust the PH.  It is then mixed with plant material, such as leaves, and sold to farmers for use as fertiliser.
In three years, the company has managed to significantly reduce the gypsum waste volumes at its plants. Brakpan has reduced its waste tonnage by 95% and Germiston by 80%. Cape Town is ramping up its efforts and will soon be at a similar level of recycling.
Gyproc does not sell the waste but has seen a significant cost saving as it no longer pays expensive disposal costs.
"This recycling initiative has brought a triple benefit – an environmental contribution by minimising landfill waste, support to agriculture, and bottom-line benefits to Saint-Gobain," Lazenby concludes.