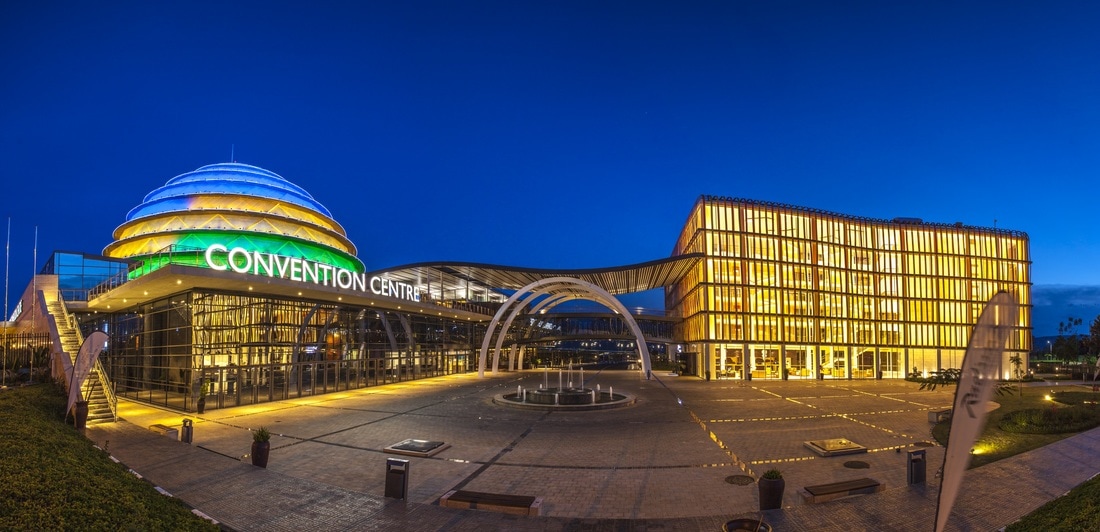 Rwanda's Kigali Convention Centre is Africa's most expensive building but has many eco-friendly features too. Kigali is a clean modern African city and at the heart, the multifaceted design represents a Rwandan home was unveiled in July 2016 and is a vibrant space for technology, innovation and tourism as it hosts international events with guests from all over the world. It is a masterpiece of architecture that combines arts, culture and modern design.
The 32 200 square metres venue came at a hefty price, as President Paul Kagame reportedly borrowed $300 million for the building to be built. The convention centre encapsulates Kigali's bright future, the architecture is an ode to the country's glorious past and rich traditions. The blue, yellow, and green dome represent the shape of the former king's royal residences. Attached to the dome is a Radisson Blu Hotel with a bold multi-coloured exterior that resembles traditional Rwandan weaved basket. At night, the structure is always lit up.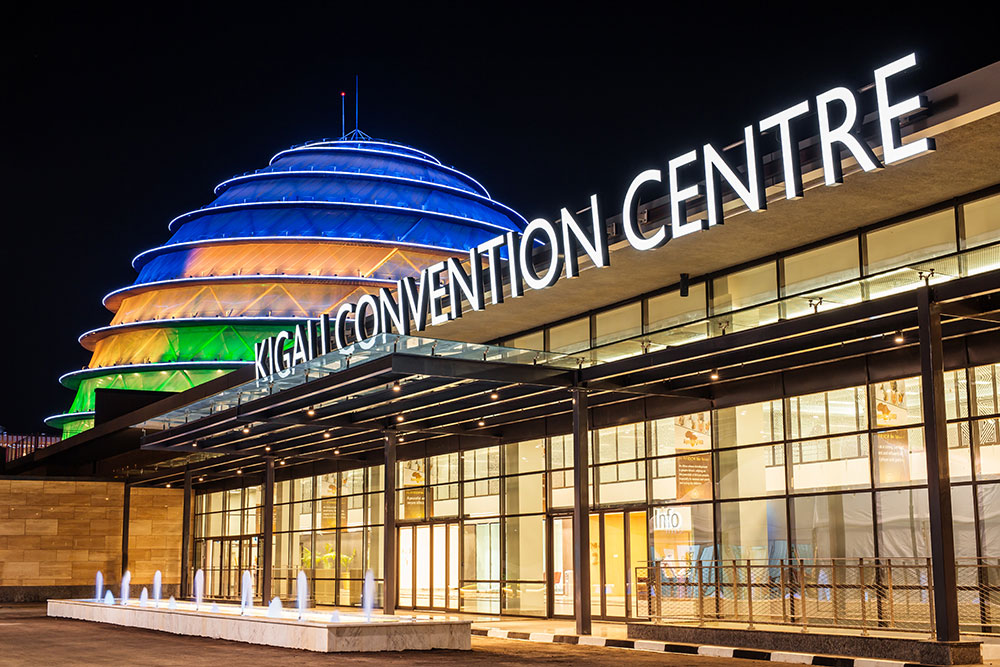 The convention centre boasts 18 conference areas and the hotel has nearly 300 rooms and multiple restaurants surround the iconic landmark. Despite a nod to the past, the centre has cutting-edge technology, high-speed internet and audio-visual equipment.
A strong emphasis on environmental sustainability became the ultimate finishing touch. The dome was constructed with LED lights, which last longer and conserves a lot of energy. The toilets use repurposed water which makes this one of the most expensive environmentally friendly buildings in Africa.