Cleaning and Maintenance for laminate and vinyl flooring systems Tips
Traviata prides itself on the maintenance of it's laminate and vinyl flooring systems. Poor maintenance damages aesthetics impairs the performance, shortens floor life and creates hygiene problems in critical areas.
Cleaning should be conducted with a dry fibre mop or a soft broom.
Use a damp cloth to remove stubborn marks.
Place large doormats at entrances to prevent dirt being trodden onto the floor from the outside and scratching the surface.
Sweep or vacuum the floor before cleaning.
Place felt pads under the feet of tables, chairs and cupboards. This makes it easier to move around and prevents scratching.
Equip castors or rollers, with soft treads on office chairs and filing trolleys.
Do Not use a household dust treatment or chemicals such as vinegar, solvents, polishers, soaps, handy-andy or one-step cleaners of any kind as this will cause the floor to fade or have a dull finish.
Do Not pour buckets of water on the floor to clean as this will damage the sub-flooring.
Keep pets nails clipped to avoid surface scratching.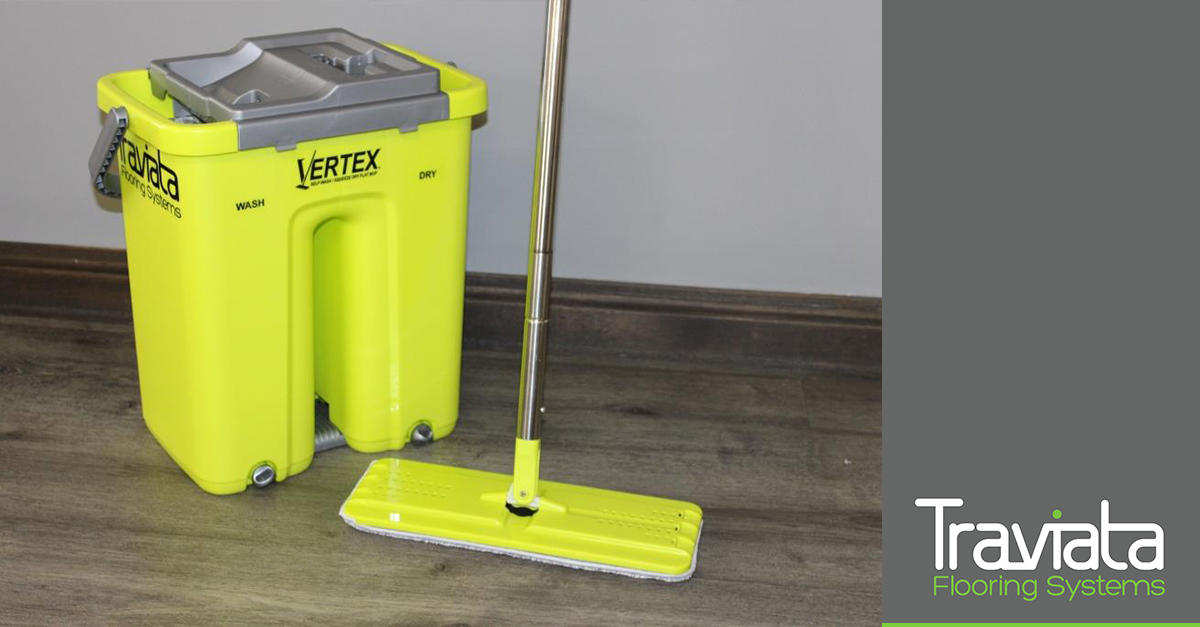 Get Traviata multipurpose cleaner, bucket and mop cleaning system.

Special soft Polyurethane wheels for office chairs, to drastically reduce the wear on Laminate and Vinyl floors.

Multipurpose Cleaner available in 5lt containers