The FirmFit elegant line vinyl wood flooring from Traviata Flooring Systems is the right kind of floor for different areas of the home. Homeowners need a floor that is durable, attractive, easy to clean and has the best value for money. This is exactly what the trending floor product, FirmFit provides.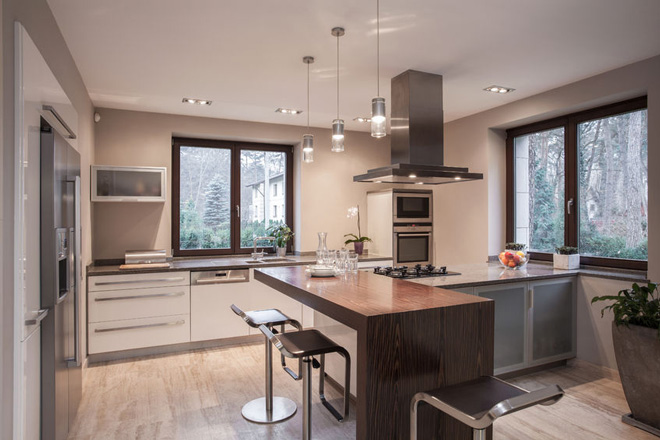 The FirmFit company has managed to develop a luxury vinyl flooring product that is aesthetically pleasing, waterproof and rigid. There are two main aspects that make FirmFit different to other floors: The flooring's core is mainly made of limestone, rather than PVC. FirmFit's core contains 0% plasticizers, which are chemical additives used during the manufacturing process to make PVC softer and easier to handle. The combination of these two aspects makes FirmFit extra rigid and stable to temperature variations or even sunlight. It won't go dull in the sun and can withstand those boisterous pets tracking in mud and water.
Luxury vinyl is the right choice to get a nice wood look that does not fade, dent or absorb water, plus it is easy to maintain. Those looking for quality flooring that blends in with the home environment than FirmFit's range of styles and designs are ideal for a modern home.
FirmFit is so easy to install thanks to its rigidity and easy click system. FirmFit floors are subjected to rigorous tests  to ensure 100% waterproof and certified to meet the highest standards. Use FirmFit in kitchens and bathrooms and know that the floor is fully protected from water damage. The anti-bacterial coating can eliminate 99% of bacteria, making it ideal for wet areas with health safety as a plus. The advantages are endless; performance, design options, practicality. It's time for the right kind of flooring for the home.
FirmFit is available from Traviata Flooring Systems, purchase today and install today, it's that easy.