Epoxy flooring systems are well suited to most industrial applications, particularly where hygiene, chemical and/or abrasion resistance is important. However, there are several key factors to consider, to ensure a successful project.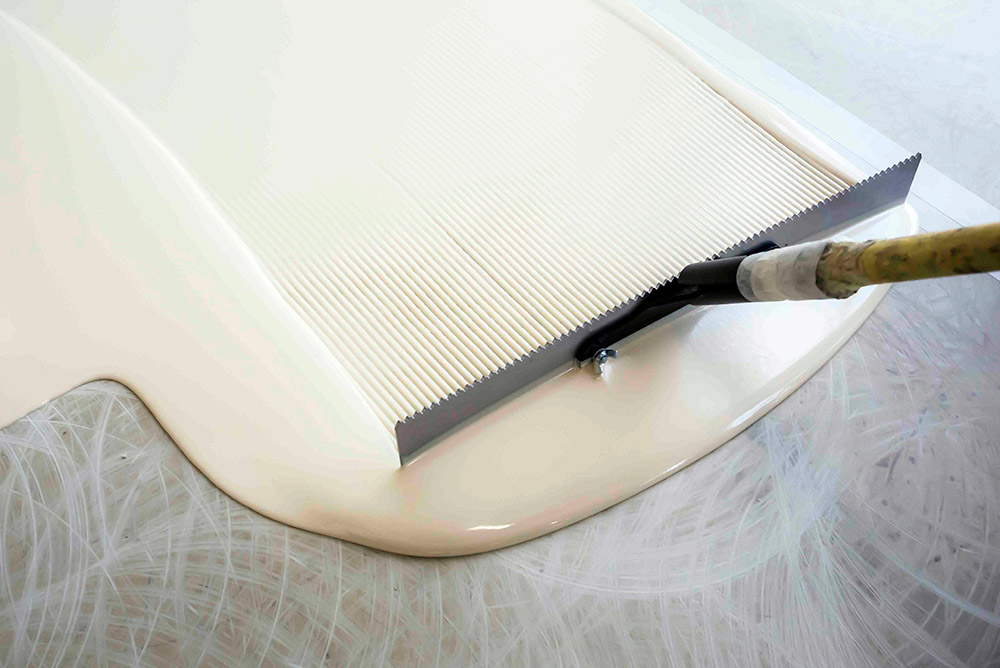 Product selection
Specifying the correct system and surface finish is critical to ensure the client's required service expectation is met. When selecting a system, factors such as chemical exposure, anticipated traffic over the surface and the service and operating conditions determine the specific product selection and the installation thickness of the compound.
Surface preparation
As with most floor coverings, the substrate strength, quality and integrity, the design thereof, and a thorough floor inspection all form part of an integral process that determines the success of the flooring system. Added to this, the relevant surface preparation and primer also determine the long-term success of the installation.
If the epoxy system doesn't chemically bond to the substrate, then cracking, peeling and delamination can occur. For an epoxy to successfully bond onto the substrate, it must be free of all contamination and must be suitably prepared. When installing epoxy flooring over old surfaces contaminated with oil, grease etc, the surface may need to be chemically stripped or degreased, followed by mechanical abrasion to render the substrate suitable for installation of an epoxy flooring system.
In cases where the substrate is inherently weaker than 30mpa, there could be delamination of the resin flooring system due to cohesive failure within the substrate itself. Unbonded or weak concrete should be removed and made good.
Installation pitfalls
Incorrect installation procedures on site can result in poor performance, an impaired aesthetic of the final floor finish or can lead to an installation failure of the resin epoxy flooring system.
Where no, or an incorrect, primer has been applied, excess moisture or liquids can build up on the underside of the epoxy flooring system. As this moisture is unable to evaporate or pass through the epoxy resin, it can cause a 'blistering' effect on the surface. A suitable and moisture tolerant primer and/or moisture or vapour barrier is, therefore, an important part of a well-planned multi-level system.
Changes in temperature on site during the application, or excessively porous substrates can result in air being trapped in the primer and the epoxy flooring system. When this entrapped air rises, it will cause a bubble in the surface finish.
Installation of epoxy resin flooring systems needs to be effectively and carefully managed, so an experienced and skilled installer is highly recommended. In addition to the factors mentioned above, a flooring professional will also give due attention to the mixing of components correctly, batch sizes, ratios and the use of the correct installation tools and equipment.
For further information on epoxy flooring system, or for bespoke methods and materials specifications for your next project, contact the TAL technical advice centre on 0860 000 TAL (825) or email.