Clay brick anchors Alex retail and transport hub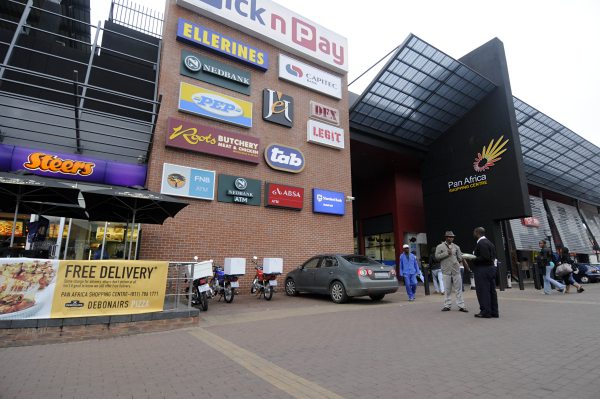 The site of the former Pan Africa bus depot in the centre of Alexandra, Johannesburg, is today home to the Pan Africa shopping mall and taxi facility. The 16 000m² retail mall was built with Corobrik clay bricks and Corobrik clay pavers were specified for the surrounding walkways and roadways.
The integrated retail and taxi facility forms part of the Alexandra Renewal Project and is intended to generate further local economic growth.
Allin Dangers, Corobrik director of sales – inland, says that Corobrik supplied over 150 000 Country Classic Travertine FBS bricks for the building and more than 70 000 60mm Champagne pavers and 180 000 60mm Burgundy pavers. All the products were locally manufactured and delivered as construction progressed.
Dangers adds, "The 60mm pavers are robust and hardwearing and were selected to carry the pedestrian and light vehicular traffic around the complex. The lighter coloured Champagne pavers were used to create a border and the Burgundy pavers were laid in the main walkways and roadways."
Bertie Meyburgh, representing GAPP Architects in association with SAOTA and PADC (The Pan Africa Development Company), says that the selection of the building and paving materials was important for the overall appeal of the shopping complex.
"The durable face brick adds a contemporary, urban feel. Equally significant is the fact that Corobrik's face bricks are maintenance-free and this was a welcome benefit since it eliminates the carbon debt associated with a lifetime of maintenance," says Meyburgh.
He adds that for a commercial building such as the Pan Africa, sustainability was an important factor which Corobrik products helped to achieve.
clay bricks
clay face bricks
clay pavers
environmentally friendly building materials
maintenance-free building materials
paving
retail facilities
taxi ranks
transport facilities